Local Mums recommend the best job opportunities in our area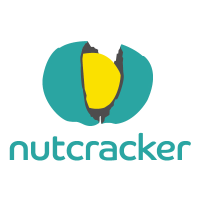 Part Time Social Media Manager 
Nutcracker isn't just looking for any part time Social Media Manager. Because Nutcracker is not just any agency. Going into its sixth year, with exciting solid foundations and an incredible client base, we are looking for a new member of the social media team.
We're a small team that delivers a big impact. Every member of Nutcracker has a unique skillset and the Social Media Manager who joins us will bring fresh talent to our business and our clients.
We need a part time Social Media Manager who can think strategically and commercially – someone who can see the entire picture and identify the missing puzzle pieces needed to deliver results. They'll be able to communicate these ideas to clients and drive accounts forward with clear actions and objectives.
What we need: 
Strategic thinking
Attention to detail
Social media post writing skills
Clear understanding on how to run a social media platform
Have an agile tone of voice and enjoy communicating with different audience demographics
A commitment to delivering excellence
A strong team player whose presence is felt when they're not in the office
You'll need a hands-on approach too: a willingness to see projects through to fruition, a core focus on the quality of what we deliver.
What you're looking for: 
·      A part time role, working 9am-5pm on a Monday and Friday at our office in Sutton
·      A chance to make your mark and become a core part of an inspiring, talented team
·      A workplace where hard work, enthusiasm and innovation are respected, encouraged and rewarded
·      Challenging, thought-provoking tasks that make every day interesting and exciting
Working at Nutcracker
In our culture, individuality is encouraged. Sincerity is valued. It's a fluid and positive environment where there are no limits or restrictions. Every Nutcracker has the ability to carve their own niche – and the result is a powerful workforce that delivers impactful, engaging and results-driven campaigns.
Think we'd be the perfect fit? Apply now. 
To apply - email jenny.knighting@nutcrackeragency.com