There are lots of childcare settings in our area but which one is best for you and your child? Local Mums give their recommendations here. 

"I recommend kidsunlimited in North Cheam to all Local Mums. My three-year-old daughter Sophie goes there and I have been really impressed. The staff are very conscientious and pro-active and the manager is lovely."
Suzy Doyle, Local Mum of Sophie (3 years) and Samantha (1 year)
"I highly recommend kidsunlimited  in Carshalton. My daughter loves the pre-school group! The staff are so friendly and cater for each of the children; they always have lots of activities. And the meals provided are fantastic and all cooked fresh on site; I wish I could join them! I couldn't actually give the nursery a higher rating than I do."
Kayleigh-Anne Harris, Local Mum
"I highly recommend kidsunlimited in Wandsworth to all Local Mums. My daughter has been at kidsunlimited Wandsworth for over two years and she is always happy. The staff have made us very welcome and seem to be able to deal with anything that comes their way; they are always happy and smiley when you go in and greet you warmly. They are very informative and helpful. I am very happy with the care she has received since she's has been there and it is a lovely environment — very light and airy."
K.D, Local Mum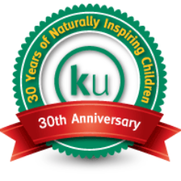 kidsunlimited
We've been giving young children boundless opportunities to learn through imagination, creativity and play for nearly 30 years, while offering parents the peace of mind that comes from knowing their children couldn't be better cared for in an environment in which they can learn, enjoy themselves and flourish. 
There are many reasons our parents trust us:
We have warm, friendly and happy nurseries where each child is encouraged to reach their full potential through praise, sensitivity and mutual respect.
Our nurseries are specially designed to meet the needs of babies, toddlers and pre-school children — each with their own special areas.
We carefully hand-pick our team from the best candidates and are committed to giving them dedicated training and support in the latest developments in childcare.
We work in close partnership with parents and carers to ensure every child is given the best opportunity to develop — providing tailored learning programmes for all ages.
We give all our children healthy, balanced meals and are enthusiastic about physical exercise.
Our single flat monthly fee includes all your child's nappies and formula milk, and healthy, balanced, nutritious meals (when they're ready to move on to solid foods).
Our values
Everything we do for our children, parents and staff is guided by a deep commitment to our ethical, environmental and moral values:
Respect: Treating everyone with patience, consideration and courtesy and encouraging the same in return
Passion: Being enthusiastic and celebrating individual and team achievements
Commitment: Dedicating our energies to achieving excellence in everything we do
Our vision is to "Create environments for the long term in which our children and people flourish."
Our quality staff
Quality childcare is dependent on quality staff and we firmly believe in recruiting and training the very best. We are committed to fostering happy, skilled and loyal nursery teams in working environments where they can attain their full potential — ensuring that we maintain the highest standards of childcare provision. As a result, we've earned a reputation as a leader in high quality, progressive childcare.

Contact:
kidsunlimited
To book a nursery visit and to find out more about a kidsunlimited nursery call 0845 365 2929