Sutton Football Academy within Better, Sutton Sports Village, is introducing three brand new classes to their winter term timetable this January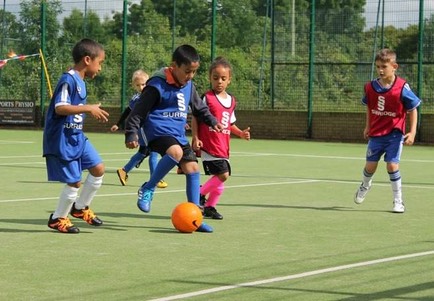 Sutton Football Academy are now offering two GIRLS ONLY football sessions on Wednesday evenings for 5-7 and 8-11 year old girls. Within the sessions, they will learn brand new football skills and techniques whilst learning how to be more confident on the pitch.
DAY                                        TIME                                      AGE                       
Wednesday                        4.15 pm –  5.15 pm         5 – 7 year olds
Wednesday                        5.15 pm –  6.15 pm         8-11 year olds. 
They are also offering new MIXED  football sessions for 12 – 15 year olds every Tuesday evening. Within these sessions players will focus on a range of football skills from dribbling, shooting and ball control, heading drills with qualified and dedicated coaches.
DAY                                       TIME                                    AGE                      
Tuesday                               6.15 pm – 7.15 pm          12-15 year olds.
If you require more information or wish to sign up to one of our football sessions, please contact  Sutton Football Academy on 020 8641 6611 or suttonsportsvillage@gll.org.
Read Local Mums' reviews of Sutton Sports Village
Contact:
Better, Sutton Sports Village
Tel: 020 8641 6611
suttonsportsvillage@gll.org
www.better.org.uk/Sutton