Playgroups are a good opportunity to get out of the house and meet other mums. There are playgroups on throughout the week in Dorking. Here is our pick of the best groups on offer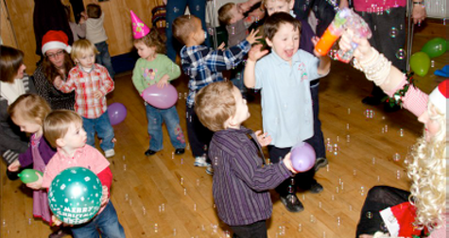 ***Times listed are subject to change. Please check with providers that times and dates are correct before attending***
Box Hill Bugs, 
Exploratory play, 
11am, 45 min session, 
under 5's 
Tel: 01306 878554 

Dorking United Reformed Church, 
Smallfry, 
Wednesdays
9.30am-2pm 
Tel: 01306 882278 
Fridays, 10.30am-12pm
Mole Valley Family Centre team is based on Goodwyns Road in Dorking but the team cover all of Mole Valley; from Charlwood, Ockley and Capel in the South to Ashtead, Leatherhead and Bookham in the North.
We work with parents of children aged 0-11 to build on what they do well and to help develop ways of coping with the ups and downs of life.
We work closely with Teachers, Health Visitors, Home School Link Workers, local charities and many other agencies in the community to ensure families receive the support they need.
Requests for support for support from an outreach worker have to be submitted via the C-SPA.
Telephone: 01306 740095
Mobile: 07825 464227
Email: familycentre@dorking.surrey.sch.uk
www.molevalleyfamilycentre.co.uk 
Social media: @molevalleyfamilycentre
Click here for Mole Valley Family Centre weekly timetable of baby, toddler and children's groups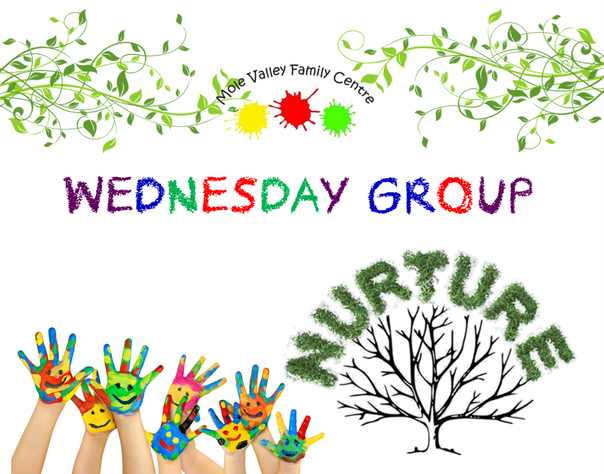 This is a Stay and Play group session held at Goodwyns Road, for families receiving outreach support. Parents are invited to come along with their pre school child to enjoy the garden and playroom at the centre, develop new friendships and recieve support from the team at the centre. 
9.30am - 10.30am
Please speak to your outreach worker if you would like to attend.

Run by the Perinatal Mental Health Service on Mondays at Goodwyns Road, 1.00 - 2.30pm.
Speak to your Perinatal Mental Health Nurse for more information.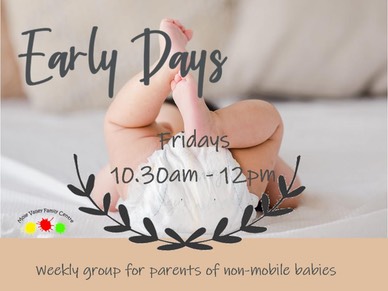 Early Days Baby Group
This is a weekly group for parents of non-mobile babies from 0-9 months old.
Please speak to your Health Visitor or Mole Valley Family Centre outreach worker if you feel you would like a place in this group.
We will only be able to accommodate those who have been referred to the group by a professional.
Breastfeeding support is also available within the group, so please speak to your Health Visitor or call us directly if you would like to access this.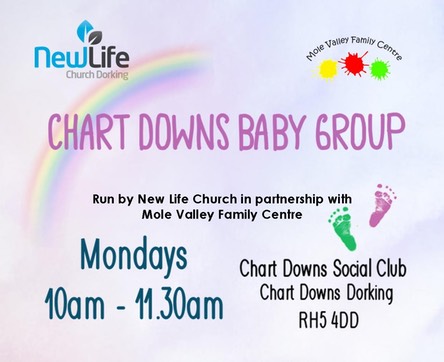 Chart Downs Baby Group
Would you like time to talk, share experiences and ideas?
Are you keen to make new friends?
This group runs on Mondays. The group is run jointly by volunteers from new Life Church and one of the Family Centre team who is on hand to offer advice and support.
For babies and children under 2 years old.
Cost: £1 per family
Please call us on 01306 740095 to book your place!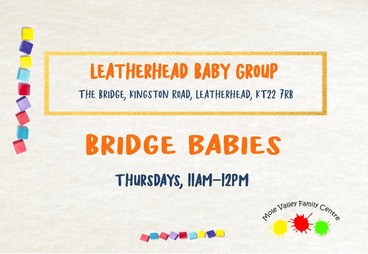 Bridge Babies
Thursdays, 11am-12pm at The Bridge, Kingston Road, Leatherhead, KT22 7RB
A group where parents of non-mobile babies can be supported as new parents and learn more about child development.
Experienced staff will be on hand to offer advice and information about feeding, weaning, vitamins and ways to promote baby's development.
Weekly focussed topics such safety in the home, song time, sensory and bonding activities, and keepsakes you can make and take home.
Please speak to your Health Visitor, Outreach Worker or Social Worker if you would like to attend and they can request a place for you.
Mondays, 10am - 11.15am
This group is run by Ola at Caleidoscope and is for under 5s with ASD diagnosis or waiting for one.
10 week course, which costs £30, to be paid in advance.
Session are based on Attention Autism approach.
To be added to the waiting list, please call the Family Centre on 01306 740095.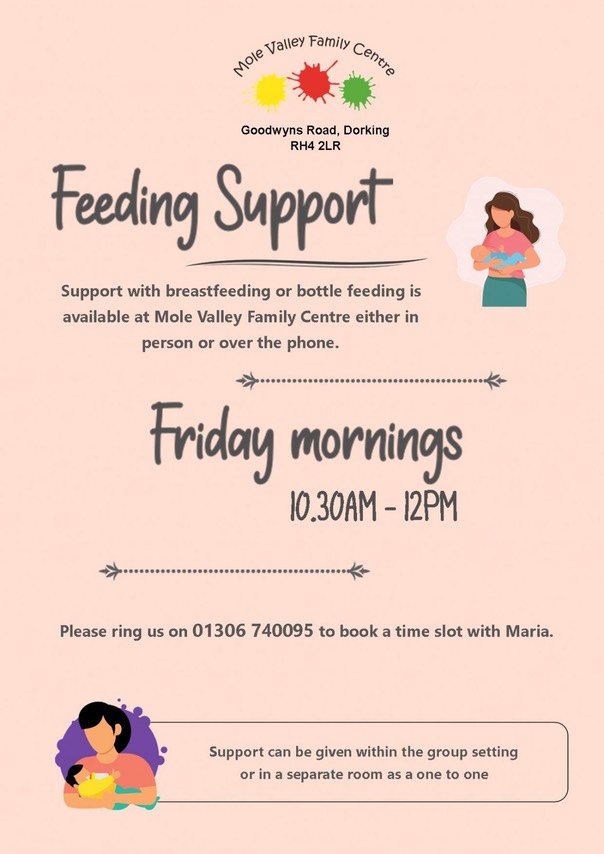 Feeding Support
Feeding support (both breastfeeding and bottle feeding) is available on Friday mornings with Maria Stock.
Please call us on 01306 740095 to book a timeslot between 10.30am-12pm.
North Holmwood Village Hall 
Tuesdays and Fridays 11 till 12.45 for under 3s 
A wonderful early introduction to the Montessori Method for children as well as their parents/carers.
Contact:
Martina
Email: Montetods@gmail.com
Whatsapp/call Martina: 07557649165
Dorking Sure Start Children's Centre
West Street, Dorking, Surrey. RH4 1BY
Tel: 01306 882397
Email: admin@dorking.surrey.sch.uk
Open for advice and information 9.00am - 4.00pm (Monday to Friday, 48 weeks of the year).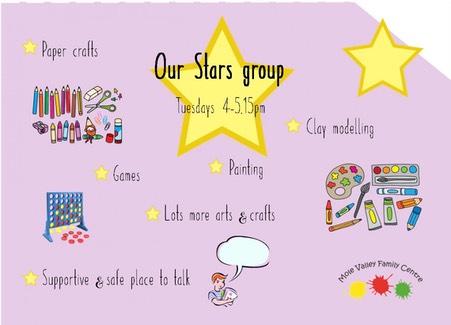 Our Stars
An after school group for 6-11 year old children to support emotional welling, with a variety activities each week and friendly staff on hand for your child to talk to.
You can stay on-site (where we will provide tea/coffee in our Portakabin), or drop your child off each week.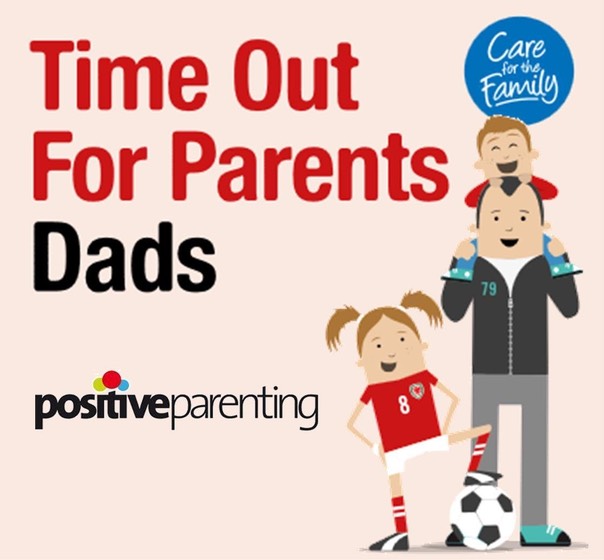 Time out for Dads is a 5 week online workshop. It is suitable for Dads of children under 16 years old and is run on Zoom from 7:30pm - 9pm each week.
Our next course starts on Wednesday 6th October and costs £10 for the 5 weeks, including a manual.
To be added to the list, please call us on 01306 740095.
For more information or to book a place please call the Family Centre on 01306 740095.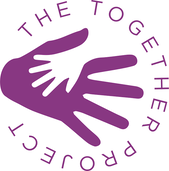 Join us for our NEW Songs & Smiles in Banstead Manor Care Home
Songs & Smiles is an intergenerational music group for 0-4 year olds, their grown-ups and older people, held in care homes and assisted living schemes.
We sing, move, play, make friends and have lots of fun!
Join us on THURSDAYS at 11.00AM at Banstead Manor Care Home, 8 Brighton Road, Banstead, SM7 1BS starting on 20th April.
The sessions are FREE/donate-what-you-can, they make people dance with joy, cry with laughter and create long lasting friendships so everyone has something special to look forward to. They are relaxed and informal and we even provide refreshments at the end! 

We'd love to see you there. Book your space here now: https://thetogetherproject.org.uk/songs-and-smiles
Contact:
Jenny Reed
Content and Communications Manager
Tel: 07747 004491