Ante and post-natal, buggy fitness, body conditioning, pilates and yoga.  Sutton has tons of classes for mums to choose from!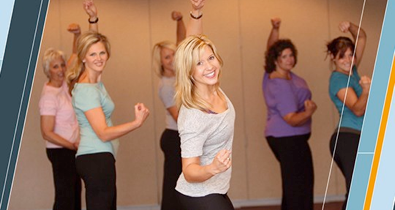 Whatever type of class you are looking for, there's sure to be one that suits in Sutton. Shape up and have fun too with everything from tap to zumba on offer here. (Check links for any changes to times stated).
FREE taster classes for Local Mums and little ones at Busylizzy Sutton
To book email Natasha on sutton@busylizzy.co.uk or register online. Spaces are filling up fast so click this link to book.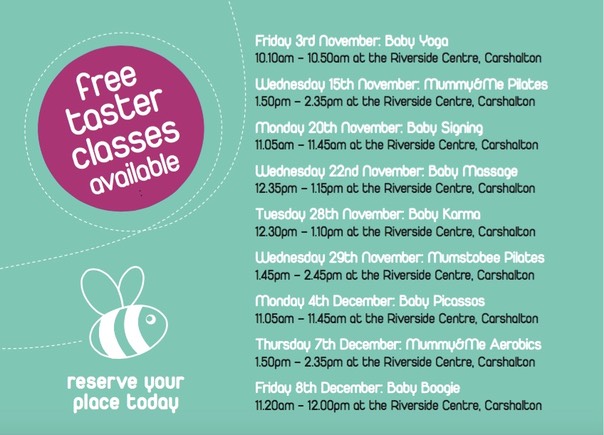 Creative clubs: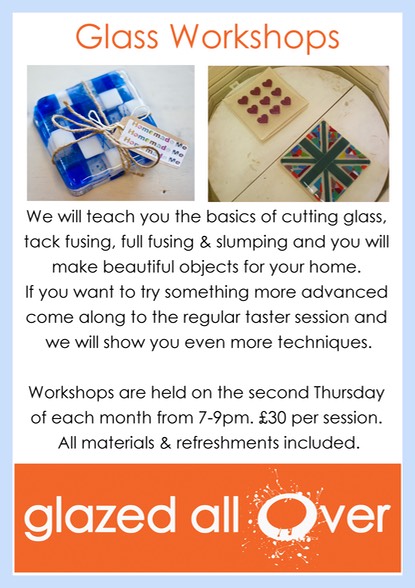 Dance:|
CreatedtoDance Dance Fitness Classes 
A fitness class designed like aerobics but all dance. 
Easy and fun to learn. 
Styles are Hip Hop, Latin and Disco to the latest tunes. 
Toning is included and stretching to finish.
Relaxed fun and friendly atmosphere. 
Some occasional get togethers throughout the year.
All Welcome!
Wednesday 8.00pm - 9.00pm
18 -70 years all abilities welcome.
Chiltern Church, 83 Chiltern Road, Sutton, SM2 5QY
Contact: Helen Morgan
Tel: 07960 083 051
Email: helen@createdtodance.co.uk
Street Dance 
We also cover dance parties and lots of classes for children from four years upwards! Exciting dance and fitness classes for all age groups and abilities. All classes are taught in a friendly and fun atmosphere. We offer a timetable of classes covering Street Dance for beginners, advanced, Zumba, Dance Fit, Commercial Jazz, Break Dancing and lots more!!!!
All classes are on a pay as you go basis and for every 4 classes you attend - you get the next class FREE!!! Classes are just £4-£4.50!
Short Stepperz Studio, 83 Sutton High St, (opp Costa Coffee), Sutton, SM1 2QN
Contact: Natalie Fisher
Tel: 07825 841 223
Email: info@shortstepperz.co.uk
www.shortstepperz.co.uk 
ZUMBA!!!!
We are a professional Dance Company established for over six years, providing fun classes for everyone! Ditch the boring workout and join the Party! Zumba is a fab, uplifting Dance Aerobic Class inspired by Latin Music. No booking required.
It combines Salsa, Meringue, Reggaeton, Jive, Calypso, Hip Hop and many more fun styles of dance to give an all round workout that will burn calories, help tone and strengthen the body, improve co-ordination and leave you feeling fantastic!.
You will get the chance to learn lots of dance styles in one class and get the best workout without even realising!!!
You can burn between 300-650 calories per class.
Classes take place every Friday at 9.30am and Wednesday at 6.15pm. Just £4.50 per class.
All levels welcome and all age groups.
Short Stepperz Dance Studios, 83, Sutton High Street ( opp Costa Coffee), SM1 1JF
Contact: Natalie Fisher
Tel: 07825 841 223
Email: info@shortstepperz.co.uk
www.shortstepperz.co.uk
Pilates and Yoga:

Local Pilates in Hackbridge just in time for your 2016 New Year resolutions!
**Get your first class free when you sign up for your first block of 6**
Where - All Saints Centre, New Road, Hackbridge, CR4 4JN 
When - Mondays 6–7pm mixed ability / Saturday's 9-10am improvers & 10-11am beginner
Cost -  £8 per person for one hour, payable by the 6 week course. The max class size is 12.
Pilates works for everyone, athletes wanting to improve their performance, mums-to-be, young or old, active or inactive. Take some time to give your body the tools it needs to work correctly.
Key benefits
√  Stronger core muscles to support your back.
√  Increased postural awareness
√  Leaner and balanced muscle tone
√  Increased flexibility
√  Reduced stress
Pilates2You takes a flexible approach, working around you to find a time and location that fits with your schedule. I can also come to your workplace or home for as little as £40.
For more information please visit www.pilates2you.co.uk. Alternatively email or phone Shanie at info@pilates2you.co.uk or 07899 990 733.


Pilates Class
Thursdays from 5.30-6.30 pm
From 2nd May 2013 
HighDown Conference Centre
£30 for the 8 sessions. Starts on the 2nd May. It is an established course/class and has been running continuously since last year. All monies in by the 29th April if any mums wish to attend. 
Please contact:
Sally Dearsley,
Learner Support,
High Down Learning Centre
HMP High Down
Highdown Lane
Sutton,Surrey
SM2 5PJ
02086612491
sally.dearsley@poalearning.org.uk

Pilates classes with Park View Pilates, 
Surrey and South West London's premier Pilates company
Beginners and mixed ability Pilates
Classes at the Park View Pilates Studio in Benhill Road, Sutton, SM1 3RR.
Mondays - 6.30pm - beginners Pilates (five week course - start date TBC)
Wednesdays - 6pm – beginners course – start date TBC
7.15pm – mixed ability (men only). Course up and running - 1 place left.
8.30pm - beginners course. start date TBC.
Fridays - 9.30am. Class type TBA - can be mixed ability, beginners or pre/post-natal, subject to demand.
Saturdays
8.30am – beginners course. Start date TBC
9.45am - beginners course. Course full. Please contact us for future courses.
Prices - beginners courses - £75 for a five week course. Mixed ability classes - £15 per class, payable in advance in five-week blocks. There are a maximum of four people per class at the Park View Pilates studio. We also offer 1-2-1s and private classes at our studio, and are looking to add pre and post natal Pilates classes. Please contact us for more info. If we don't have a class at a time to suit you, please let us know as we are looking to add further classes. We also run Pilates classes in nearby areas, including Banstead, Wallington and Purley. For more info, please visit our website www.ParkViewPilates.co.uk or call Lorraine on 020 8274 1572.
Mixed ability Pilates at St Mary's Church Hall, Church Road, Wallington, SM6 7NJMondays - 11.30am – mixed ability Pilates£7.50 per class, payable in advance by term, or £9.50 on the door. If there is space, people can join after a term has begun, paying for the remaining weeks in the term at the £7.50 per class rate. Pre-booking is essential. We have other Pilates classes running nearby, and are looking to add pre and post natal classes at our Sutton studio. Please visit our website for more details www.ParkViewPilates.co.uk or call Lorraine on 020 8274 1572.

Sutton Pilates
These new Pilates class are for all ages and abilities and as the groups are limited in number they are perfect for anyone who dislikes gyms or who would like to learn or improve their Pilates from an experienced and professional instructor, in comfortable and relaxed environment.
Classes last for 1 hour and need to be booked in advance.
To book or for more information call Alla (instructor) on 07899 902653
Greyhound Hotel, 2 High Street, Carshalton, Surrey, SM5 3PE
Contact: Alla Martinkevitch
Tel: 07899 902653
Email: allam_uk@talktalk.net
If you have any classes you would like to recommend, or would like to update dates/times of information listed, please email us at info@suttonmums.com.