Little Kickers classes give your child a positive introduction to sport by teaching high quality football skills in a friendly, pressure-free environment.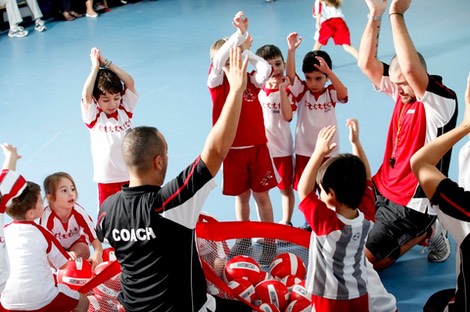 Little Kickers was started in the UK in 2002 to fill a gap in the market for pre-school football classes.  It was a recipe for success. By focusing on building a brand around "fun first" and by working with experts in child development as well as FA qualified football coaches, the result was a programme that would deliver high quality football skills, combined with important pre-school learning concepts such as colour and number recognition, sharing, following instructions and using imagination.
"Little Kickers has gone from strength to strength and now with a network of 1,500 coaches and 210 franchises in 16 countries, they are now the world's biggest and most successful pre-school football academy and there's plenty more to come," says Yvonne Philips who runs the Little Kickers East Surrey franchise. "We're constantly enhancing our classes with the help of our experts and we're have a fantastic team of dedicated Coaches delivery the programme to over 250 children every week throughout East Surrey alone".
"We believe in something we call "Play not Push". It means teaching football in a fun, pressure-free environment. We want to give children a positive introduction to sport as a whole, not just football, so they're more likely to stay healthy and active throughout their lives. Football can be educational. Coached in the right way it can stimulate imagination and aid early development skills such as learning colours and numbers, following instructions and playing as a team."
If you would like to try a Little Kickers class for your little one why not give Yvonne a call?
Read Local Mums' reviews of Little Kickers
Contact:
Yvonne Phillips
Little Kickers East Surrey
Tel: 01737 300624
Email: yphillips@littlekickers.co.uk
Little Kickers on Facebook
www.littlekickers.co.uk