Local Mums recommend the best personal trainers in our area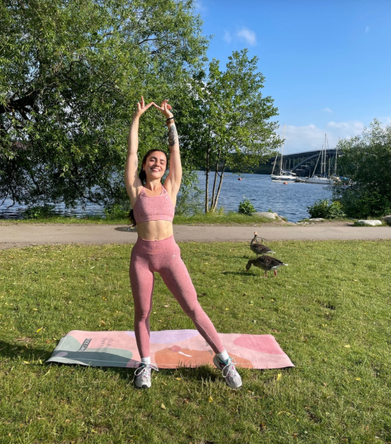 "I trained with Body By Bunny while I was living in London and Bunny truly kept me sweating and smiling the whole way through. Her classes are high intensity but low impact which was good for handling my lower back pain. I felt strong and lean! I'd recommend Body by Bunny for anyone who is looking for an intense workout that's super fun and with the sweetest instructor around!" " 
Lucy Hale
"I'd never found a workout that I could enjoy and sustain with my lifestyle - Body By Bunny  changed that. I'm feeling stronger and healthier in my 50s than ever before, and I have no excuse to not workout - the classes are so fun!"
Camilla
"The Body By Bunny workouts are great for any level, with Nathalie always making sure they're challenging while also giving examples of modifications. I also love that Nathalie is so reachable, AND the Music and her spirit is always 11/10!"
Mimmi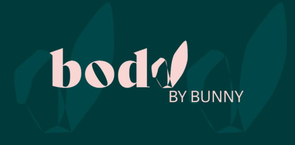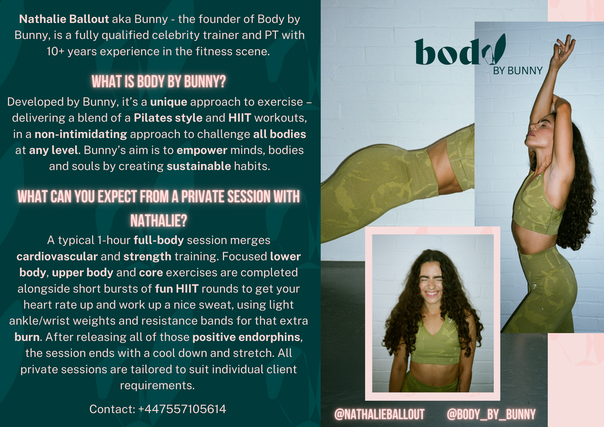 Nathalie Ballout, AKA Bunny, is the modern trainer.
Empowering the minds, body and souls of women, by creating sustainable habits, positive results and building an inclusive community.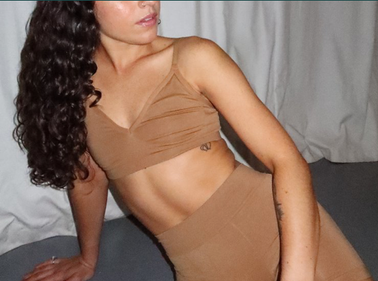 With over 10 years of experience on the fitness scene, her ambition is to involve, yet challenge, the everyday person along their fitness journey.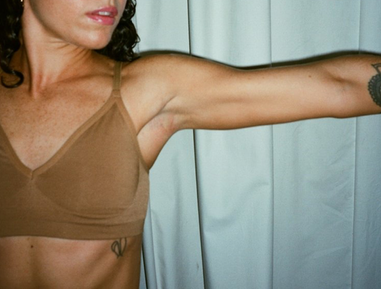 For Nathalie, consistency, sustainability and balance are key. Her training is designed to focus on sculpting and toning whilst keeping your heart rate up to get a serious burn and sweat all while having fun, of course!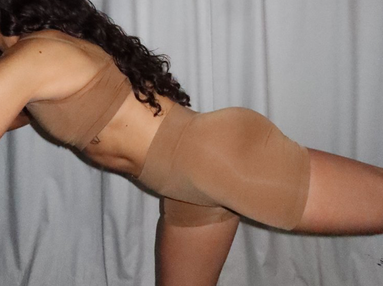 Contact:
Nathalie Ballout
Body By Bunny 
Tel: 07557105614
Email: nathalie.ballout@gmail.com
www.bodybybunny.com