Local Mums recommend the best ballet classes in our area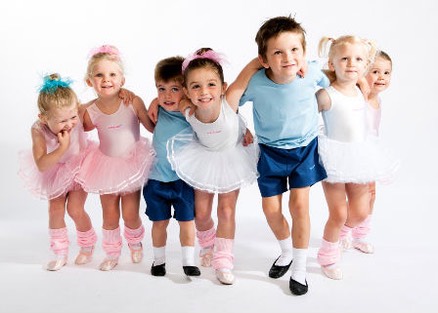 "I highly recommend Babyballet to all Local Mums. My daughter Serena has loved dance from day one and had been asking to start ballet for a while. I knew she would enjoy babyballet with the focus on positive praise and encouragement, but I am also delighted with how quickly she is learning. babyballet is just a perfect introduction to dance for any star in the making. It feels as though we have joined a giant family, so excited by her first steps, in hopefully a lifelong love of dance."
Tracey Halpin, Local Mum of Serena, aged three years
"I recommend  Babyballet to Local Mums. My daughter just loves her ballet class and looks forward to dressing up and dancing to the lively music each week. She has learned the routines and even practices at home. It really is a worthwhile investment to your child's future. My daughter will always remember the fun she has and her class mates and she hopefully will take the skills forward. It really does involve the whole family too as we take it in turns as to who gets to watch my daughter's class from week to week. Mummies and daddies have lots of fun joining in too and the dress up and certificates at the end of each term really do provide a sense of achievement for the little ones. Great fun all round! We always look forward to the new term"
Kirsty, Local Mum



Babyballet
Babyballet is a fun, award-winning pre-school dance concept for girls and boys from 6 months to 6 years. With schools right across the UK, babyballet dance classes allow babies, toddlers and young children to enjoy the physical and social benefits of ballet, song and dance in a safe, caring, positive and informal environment.

With a real focus on learning through play, the unique babyballet syllabus offers four key stages of ballet and tap classes where every child can build their confidence and social skills, learning manners, discipline and respect while developing their basic ballet technique, coordination, musicality, balance, posture and rhythm.
babyballet's fully qualified, friendly and engaging dance teachers are joined in class by the babyballet bears, Twinkle & Teddy, who help to encourage all the little stars to interact and share as they learn to dance without any pressure. 
Give your child the chance to dance at your local babyballet school where there's always a warm and friendly welcome - come and join the fun!   
Contact:
Clare Basleigh
Babyballet
Tel: 07956 872287
Email: suttonandepsomcentral@babyballet.co.uk (for Cheam, Epsom and Carshalton classes) clapham@babyballet.co.uk (for Clapham, Balham and Wandsworth classes) www.babyballet.co.uk