Local Mums recommend the best baby and children's markets in our area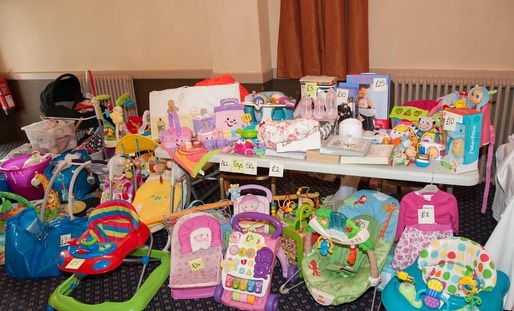 "I highly recommend Cheeki Monkeys to all Local Mums. We had a great time visiting the Cheeki Monkeys market and got loads of bargains! All really nice clean good quality toys being sold. Can't wait for the next one local to us!"
Christine, Local Mum
"I recommend Cheeki Monkeys to Local Mums. Today was my first experience of selling at a Cheeki Monkeys market and I was impressed with the set up. A really friendly atmosphere in a nice spacious hall. Topped off with lots of sales, resulting in a sucessful declutter and some money in my pocket" 
Louise, Local Mum
"I highly recommend Cheeki Monkeys to Local Mums. I was very pleased with the amount of people that came to the market. It was a good day for stallholders at Cheeki Monkeys" 
Abigail, Local Mum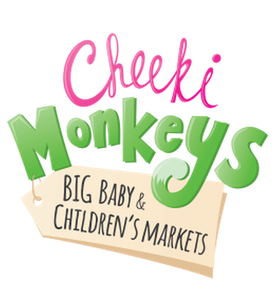 Cheeki Monkeys
Cheeki Monkeys BIG Baby and Children's Markets are community events for the whole family, where mums and dads can buy or sell quality, gently used babies' and children's toys, clothes and equipment. 
Warmer and cosier than a car boot sale, our INDOOR pop-up markets are an ideal meeting place. Many mums get together with their friends and use our Nearly New Baby Sales as an excuse to shop and have a good natter/catch-up.  
The events provide a place for local families to make money while recycling unwanted items. Also on offer are homemade tasty treats, handmade and unique crafts and a way for parents to find out more from local businesses with a family focus.
Sellers keep every penny they make and buyers will discover a huge range of items at bargain prices. With many quality brands at a fraction of high street prices, they are great events for savvy mums and dads.
Please feel free to bring your children along, entrance is FREE for them and the markets are buggy friendly. Most markets charge a minimal admission fee for shoppers.
Most of our events have plenty to keep your little ones entertained. 
THOUSANDS of pre-loved and hand made goods to choose from.
Deal face to face with the seller and examine your goods before you buy.
Eco-friendly, fun and cost-effective way of supporting local communities.
Special offer for Local Mums
Pre-loved stalls are still available for £10 instead of £12 if you mail us on sutton.cheekimonkeys@gmail.com and quote 'local mums' when booking?
Contact:
Nicola Blenman and Helen Ekoku
Event Organisers
Cheeki Monkeys
Tel: 0845 634 1875
Email: sutton.cheekimonkeys@gmail.com
www.cheekimonkeys.co.uk