Local Mums recommend the best Women's Health physiotherapists in our area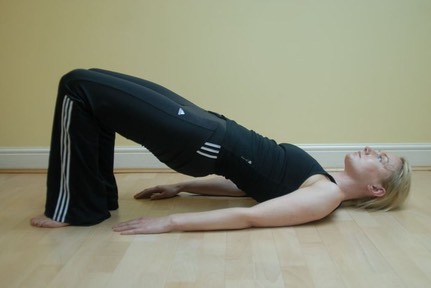 "I highly recommend Claire-Anne Rutherford from White Hart Clinc to all Local Mums. Essential learning for any postnatal women. I don't know why this isn't standard practice!' 
Fransesca, Local Mum
"I recommend Claire-Anne Rutherford from White Hart Clinc to Local Mums. After giving birth I experienced a leaking bladder and I couldn't control wind which was very embarrassing. Claire recommended a treatment that really worked for me and I am not embarrassed any more. Claire was very sweet, easy to talk to and I could ask all the questions I needed. I strongly recommend all women see Claire after giving birth, and not to wait too long."
Rachel, Local Mum
"I highly recommend Claire-Anne Rutherford from White Hart Clinc to Local Mums. During my first pregnancy I experienced really severe left sided low back pain. Claire fairly instantly diagnosed me with a slipped right hand sacroiliac joint and went about in four fairly pain free sessions basically curing me. Claire's friendly bedside manner and truly magic hands allowed me to 100% get back on the right track and to start to enjoy my pregnancy again. I honestly can't thank her enough!"
Fabergé, Local Mum

White Hart Clinc
Have you had your postnatal MOT?  Do you still have many unanswered questions since giving birth?
Why not come and see highly specialist Women's Health physiotherapist Claire-Anne Rutherford at the White Hart Clinic for a full postnatal check?  It's never too late - whether you delivered two months ago or two years ago.  If in doubt, get it checked out! 
The one hour session will include a detailed tummy muscle and pelvic floor assessment and re-education programme, comprehensive back and pelvic assessment and advice on returning to exercise safely.  
Claire is an extremely experienced Women's Health physiotherapist and has helped countless women over the years suffering from either pregnancy related back and pelvic pain or women battling with incontinence, prolapse or sexual dysfunction/pain. 
Contact:
Claire Rutherford
White Hart Clinc
Tel: 020 8876 9897
info@whitehartclinic.co.uk
www.whitehartclinic.co.uk