Epsom Dental Centre is running a fantastic drawing competition for kids with some great prizes to highlight National Smile Month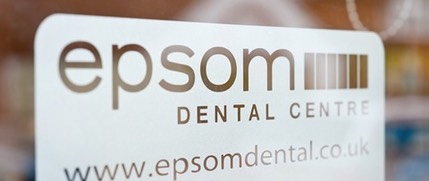 An Epsom Dental Practice is celebrating the start of National Smile month by
launching a drawing competition for local children.  Epsom Dental Centre, a
family friendly dental practice in the heart of Epsom, is keen to encourage
children to practice good oral health and hopes the competition will be an
encouragement to local children to start looking after their teeth more
carefully.

Here are details of the Competition, running unitl 20th June 2013:
Draw: "My Visit to the Dentist"
2 age categories: 5 years and under and 6-11 years
PRIZES!
1st Prize:     £30 Toys R Us or Argos Gift Vouchers
2nd Prize:   £20 Book set
3rd Prize:   Electric toothbrush
Entries in by June 20th
(Please hand entries to reception with your contact details.  All entrants receive free dental
health goody bag and winners will be announced on the 20th June!)


Chig Amin, owner and principal dentist at the Epsom Dental Centre said:
"Practising good oral hygiene starts from childhood and is so important
for a healthy smile.   At Epsom Dental Centre, we look after whole
families' teeth so we know how important it is to have your teeth
regularly checked and to remember to brush your teeth every day.   We have
launched this drawing competition to mark National Smile month which is all
about practising good oral health.  We want children to draw "my visit to
the dentist".  The first prize for the best picture is £30 of toy
vouchers so there is no reason not to enter!


"The most recent figures for dental visits in the county show that in the
last two years only 46% of the total population in Surrey have visited the
dentist.  Our message echoes that of National Smile month -   everyone
should remember to brush for two minutes, twice a day with a fluoride
toothpaste, cut down on sugary food and drink and to visit the dentist
regularly."
The drawing competition is open to children up to the age of 11 and is open
for entries until June 20th.  Anybody wanting more information should visit
the news section at www.epsomdental.co.uk 
Winners will be notified by the end of June.   
All children that enter the competition or visit the practice for a check up
during National Smile month will receive a free goody bag containing a
children's toothbrush, a 2 minute egg timer, a tooth brushing reward chart
and special National Smile month "smile on a stick"
For more information on National Smile month, please visit
Epsom Dental Centre's NHS places are limited so if you would like to register your child call Catherine or Barbara soon on 01372 720650 to avoid disappointment. 
Read Local Mums' reviews of Epsom Dental Centre

Information about the practice can be found on their website at www.epsomdental.co.uk
Contact:
Epsom Dental Centre 
37 Waterloo Road
Epsom
Surrey
KT19 8EX
Tel: 01372 720650 
Emergency number: 01372 720650
Fax: 01372 720950
Email: info@epsomdental.co.uk
www.epsomdental.co.uk