Beauty treatments and procedures that used to be just for the rich and famous are now available in our local area! Read about some tried and tested ones here.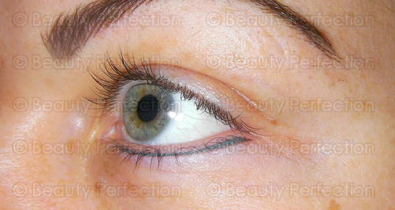 "I would like to recommend Charlene from Beauty Perfection to all Local Mums. I love, love, love my eyebrows and eyeliner! I am very happy with the treatment and will definitely recommend her to all my friends and family."
Sarah Fosset, Sutton Mum of Paris age 6 and Tiana age 4.

"I can highly recommend Charlene from Beauty Perfection. As a full-time employee and a mother, I am always busy and never seem to find enough time to look after my image. My eyebrows had always looked messy and there was almost nothing I could do. I was a bit concerned when I approached Beauty Perfection for assistance, as I could not fully explain what I was looking for. Charlene advised me on all aspects of permanent makeup and provided an excellent service. I am very satisfied with the result! My eyebrows look lovely and are really easy to manage. I would recommend Charlene's services to all Local Mums. Charlene is approachable, kind and offers high quality services."
Lucie Mebrahtu, Sutton Mum of Stephen age 10.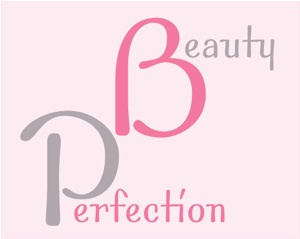 Beauty PerfectionBeauty Perfection is a specialist in permanent cosmetics and the new, must-have celebrity brow treatment 'HD Brows.'
Permanent cosmetics is a revolutionary beauty treatment that is used to define eyebrows, eyes and lips. It will give you a subtle natural finish, creating long-lasting looks to enhance your natural beauty.

My name is Charlene McGreig and I am fully qualified to a very high standard, having trained at the leading permanent cosmetic company in the UK, Nouveau Contour. I was personally trained by Nilam Patel and Karen Betts. I have completed my advanced training and have five years experience in the field.

Imagine the luxury of always waking up to beautifully shaped lips, defined eyes and perfect eyebrows. Whatever your lifestyle, permanent make up is the solution to looking good any time, any place. By considering permanent makeup, you are one step closer to a more beautiful you!
HD Brows is the latest celebrity eyebrow treatment. Your brow shape is very important to the look of your whole face. This treatment includes tinting, waxing, threading and using all the HD Brow products and tools to sculpt your brows into the correct shape and colour for you. It is a great treatment for people who want a more defined brow but do not feel ready to have permanent makeup. It is very popular among celebs at the moment.
The eyebrow design/shape and colour is achieved by working with the client so they are one hundred percent happy before any work is carried out. Only the very best anaesthetic creams are used to make sure that the client is as comfortable as possible.
Once you've tried this fantastic treatment, you'll love your brows so much that you'll never go back to temporary makeup.

I am running a special offer at the moment for the month of December. For people who book and mention they found me through Local Mums, I am offering £100 of off any procedure. So this would make the eyebrow treatment £300 instead of £400. All consultations are free to Carshalton mums.

For more information, contact Charlene on 07400246666 or visit www.beauty-perfection.com