Many mums confess to being nervous about venturing inside a butcher's shop. Our Food Editor Tracy Carroll takes the bull by the horns and tells us how to make the most of this high street specialist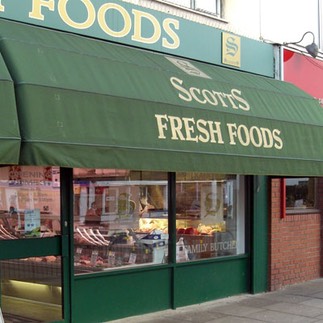 With Christmas fast-approaching, many of us are putting in our orders for some special Christmas-day meat. When it comes to really good quality, traceable produce, a good butchers shop is a terrific find.
It may surprise you that many mums feel reluctant to venture through the butcher's door. Perhaps you march in and confidently place your order? Or are you more lily-livered? Those who are give a variety of reasons, including concern about price, uncertainty of what to ask for and even a touch of nervousness when it comes to dealing with the butchers themselves. Will they be holding scary looking knifes and demanding to know what you want?  All these concerns are understandable, and surprisingly common, so I spoke to one of our members at LocalFoodsurrey,com, William Walton of Outwood Butchers, to compile our five tips to getting the most from your butcher.
1      Don't be afraid to tell him roughly what you want to spend and how many people you are feeding. A good butcher will be able to guide you on how to get the best from budget cuts and may even have a few recipes up his sleeve. He will also sell cuts that you'll never find in the supermarket. These "forgotten cuts" can be brilliant buys, especially with your butcher to tell you what to do with them – some, like William, keep recipe books in their shop so you can mull over the options together. This is great if you don't know scrag from sirloin.
2      Get out of your rut! Ask: "What's local and good today?"  Be prepared to try something different from the norm – and support local farmers in the process.
3      Check how much a piece of meat will cost before the butcher prepares it. If it's more than you want to spend, don't be afraid to tell him so he can cut it smaller or offer an alternative. He won't mind – after all, he wants you to be happy and return.
4      If your joint has a bone, ask for it to be chined. This means loosening the meat from the bone and it will make the joint much easier to carve. Oh, and you need a good, sharp knife too. No point in buying a great piece of meat just to make a mess of carving it – but at least it will still taste good.
5      And finally – introduce yourself. If you're a little unsure, say so. As William points out: "We don't mind spending time with our customers and are more than happy to help them with their choices."
·       Learn about the benefits of buying local and what Surrey's local food scene has to offer with Local FoodSurrey.
Tracy Carroll, Local Food Editor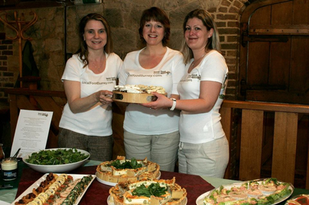 Tracy Carroll (centre) is a Reigate Mum of one teenage daughter and runs Local Food Surrey, a website all about enabling people to find great food and drink in Surrey. Tracy blogs for us about fantastic local food finds in our area.