Ante and post-natal, buggy fitness, body conditioning, pilates and yoga.  Wallington has tons of classes for mums to choose from!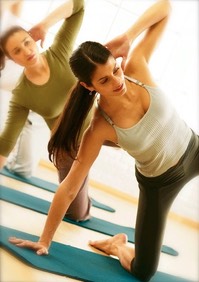 Whatever type of class you are looking for, there's sure to be one that suits in Wallington. Shape up and have fun too with everything from tap to zumba on offer here. (Check links for any changes to times stated).
Creative clubs:
SEWING FOR THE TERRIFIED!
New 6 Hour Sewing Workshop for Complete Beginners
Bedzed Pavilion 24a Sandmartin Way Wallington SM6 7DF  
Saturday 8 November, 2014. 10-4.30
- Build your confidence using a sewing machine
- Learn in a small, relaxed and friendly group
- Learn how to thread a sewing machine
- Learn how to wind/fill a bobbin 
- Understand a paper pattern and making up instructions
- Be confident to sew forward and reverse.
- learn how to lay a pattern correctly and cut it out in fabric
- Learn essential hand sewing techniques for decoration or quick repairs
- Fabric, pattern making equipment, trims and sewing machine provided 
- Make a decorated tote bag to take home for yourself or as a gift                                                                                                                             
For bookings visit: Sewing for the terrified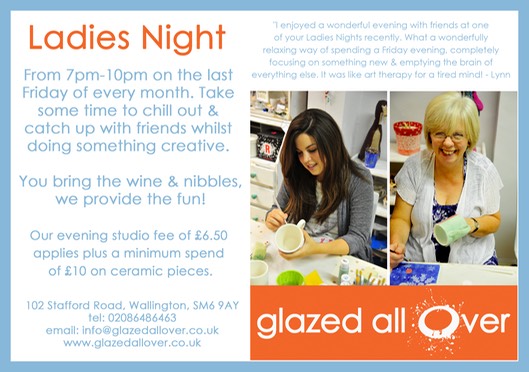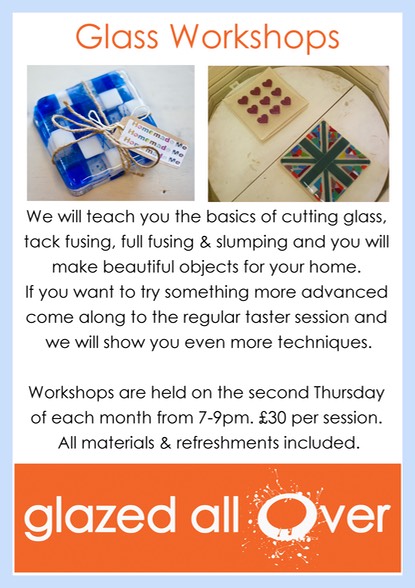 Fitness:
FREE taster classes for Local Mums and little ones at Busylizzy Sutton
To book email Natasha on sutton@busylizzy.co.uk or register online. Spaces are filling up fast so click this link to book.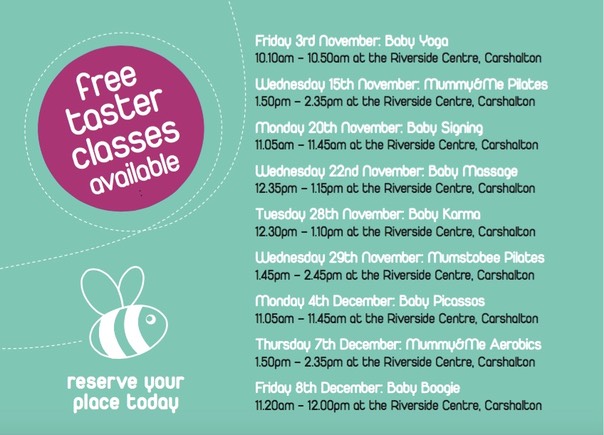 Local Pilates in Hackbridge just in time for your 2016 New Year resolutions!
**Get your first class free when you sign up for your first block of 6**
Where - All Saints Centre, New Road, Hackbridge, CR4 4JN 
When - Mondays 6–7pm mixed ability / Saturday's 9-10am improvers & 10-11am beginner
Cost -  £8 per person for one hour, payable by the 6 week course. The max class size is 12.
Pilates works for everyone, athletes wanting to improve their performance, mums-to-be, young or old, active or inactive. Take some time to give your body the tools it needs to work correctly.
Key benefits
√  Stronger core muscles to support your back.
√  Increased postural awareness
√  Leaner and balanced muscle tone
√  Increased flexibility
√  Reduced stress
Pilates2You takes a flexible approach, working around you to find a time and location that fits with your schedule. I can also come to your workplace or home for as little as £40.
For more information please visit www.pilates2you.co.uk. Alternatively email or phone Shanie at info@pilates2you.co.uk or 07899 990 733.
Bootcamped
Monday 19.30 - 20.30 Wallington Methodist Church 
Thursday 19.00 - 20.00 Good Shepherd 
Thursday 20.00 - 21.00 Good Shepherd
You can follow Bootcamped on Facebook at www.facebook.com/bootcamped. We would love to hear from you. Contact Tracy on: 0788 807 4328
tracy@bootcamped.co.uk

Buggy workout classes with Legs, Bums & Mums 
Join Jo, who has been teaching Ante and Post Natal classes in Sutton community for many years on this great class out of the studio into the park, with your baby and buggy. Classes incorporate different types of training designed to help you get back to your old self & it's a great place to meet new friends and introduce your baby to some new pals too!! Please contact Jo for more details. Jo is a Member of the Guild of Post Natal Exercise Instructors and is fully insured. 
Monday pm and Thursday am in Grove and Beddington Park
Contact: Jo Cullen level 3 Post Natal instructor for Sutton Community
Tel: 07818 036662
Email: legsbumsandmums@blueyonder.co.uk
www.legsbumsandmums.pwp.blueyonder.co.uk 

Pilates
Pilates classes with Park View Pilates, 
Surrey and South West London's premier Pilates company.
Mixed ability Pilates at St Mary's Church Hall, Church Road, Wallington, SM6 7NJMondays - 11.30am – mixed ability Pilates£7.50 per class, payable in advance by term, or £9.50 on the door. If there is space, people can join after a term has begun, paying for the remaining weeks in the term at the £7.50 per class rate. Pre-booking is essential. We have other Pilates classes running nearby, and are looking to add pre and post natal classes at our Sutton studio. Please visit our website for more details www.ParkViewPilates.co.uk or call Lorraine on 020 8274 1572.
If you have any classes you would like to recommend, or would like to update dates/times of information listed, please email us at info@localmumsonline.com.