If you need plumbing work done it's important to get trusted local recommendations. Local Mums give their recommendations for the best plumbing services in our area.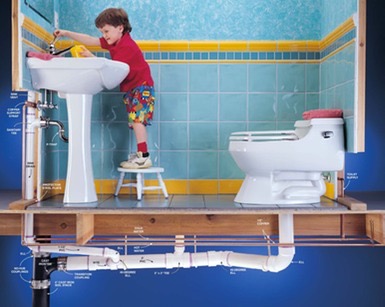 "I highly recommend Plumbminto's to all Local Mums. The task was to plumb in a new shower valve and to make good the tiling around it. Richard Minto did an excellent job and the customer care provided throughout by him and by his wife Danielle was of the highest standard. I have no hesitation in recommending Plumbminto's to others who need plumbing/heating services."
Peter, London
"I recommend Plumbminto's to Local Mums. They did a fantastic job and service for us. All persons I dealt with were very polite and professional. Always on time and let me know at every stage what was occurring and why. The guys were knowledgeable and work hard. I will use them for any future plumbing work."
Billy, London
"I highly recommend Plumbminto's to Local Mums. The Plumbminto's team made a superb job of installing/relocating a new boiler, fitting new gas pipes and solving a number of other plumbing problems in my flat. I was very impressed with their attention to detail and skill in solving various complex problems. They are a polite and friendly team and I highly recommend them."
Tony, New Malden

Plumbminto's
We are a small, family run business specialising in plumbing, heating and gas.
Our team are highly qualified with over 15 years of vast experience and experts in the field. We are fully insured and Gas Safe registered. 
Our engineers are super-friendly and reliable and we pride ourselves on our honesty and helpful attitudes. We are fundamentally against over-charging or recommending works that aren't necessary. 
With heating systems and plumbing being our forte, we cover all of South London and parts of Surrey. Jobs to include (but not limited to) everything to do with: 
-       boilers (installation, repair & service)
-       radiators (installation, relocation, repairs)
-       pipework (new systems, relaying, leak fixing)
-       bathroom and kitchen plumbing
-       full heating systems
-       full water systems
-       landlord / gas safety certificates
-       ...and much more…
We treat each and every single job with respect, no matter how big or small.

Contact:
Danielle Minto
Plumbminto's Ltd
Tel: 0208 945 7771
Mob: 07894 885 082
Email: admin@plumbmintos.com
www.plumbmintos.com