Local Mums recommend the best sports holiday clubs in our area



"I highly recommend EzeeSport clubs to all Local Mums. This is the best activity I have discovered in our area! Terrific excercise and tremendous fun, the staff are great at engaging young minds and teaching new skills to boot. I also love the way the kids are grouped by age/ability so everyone can get the most from each session. Great value for money too."
Natalie, Local Mum 
"I recommend EzeeSport clubs to Local Mums. Oliver has really enjoyed the holiday clubs over the last six months, so EzeeSport was a natural choice for us when faced with the job of entertaining 12 lively 4 year-olds at his birthday party! The leader did a great job of gaining the children's attention quickly and holding it right through the 1.5 hour session.  The other parents at the party all remarked on what a good activity it was."
Imogen, Local Mum
"I highly recommend EzeeSport clubs to Local Mums. Theo does indeed LOVE coming to EzeeSport's holiday clubs. I have just asked him and he has said he loves it so much he wishes he could do it every day. He loves everything about it, I can't get him to be specific he is happy from start to finish! As a parent it has been wonderful to see him grow in physical and mental strength and confidence. He is turning into a courageous little boy confident to join in with any sporting activity."
Rachel, Local Mum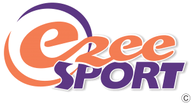 EzeeSport Holiday Clubs
Our Holiday Clubs provide outrageous, action-packed holiday FUN for kids. They also give parents time to get some shopping done or simply relax for a few hours. Our holiday clubs are very popular so book now before all the places are taken!
Booking now open for Ashtead Scout Hut, Ashtead.
Holiday Club for ages: 3 – 7 years
When: Book any combination of the following dates 12th Feb to 14th Feb
Time: 9.30am – 12.30pm
What will the kids do?
The children start with some warm up activities, followed by age appropriate sport skill development drills and games. We mix this all up with fun EzeeSport games, which will have a Christmas theme to them.
We do have a half hour lunch break at 11.30 as the children get really hungry from all the activity.
Cost:  £17 
Early bird Booking at £15 per morning until the 31st Jan
Contact:
Caitlin Rosbotham
EzeeSport
Tel: 07891632713
Email: caitlin@ezeesport.com
www.ezeesport.com