Local Mums recommend the best sports classes in our area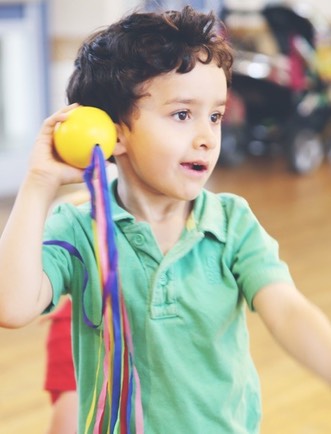 "I highly recommend Catch-a-Balls to all Local Mums. We really enjoy the class. I like that it was structured but fun and relaxed and I was pleased that my son seemed to get in to it straight away." 
Sarah, Local Mum
"I recommend Catch-a-Balls to Local Mums. We had a fantastic time. I found all of the activities to be very interesting. I loved the apple on a ribbon activity - good hand-to-eye coordination training......great fun and very challenging for the little ones!"
Rachel, Local Mum


Catch-a-Balls
Catch-a-Balls multi-sports classes are designed specifically for pre-schoolers delivering fun ball game-based activities that develop skills movement and ball-handling skills. The classes are split into three age groups. In the two younger groups parents and carers join in the fun whilst in the oldest age groups parents can sit on the side. There are new games and props each term to ensure the children are kept interested and experience a wide range of sports (for example, cricket and boules). All classes are held indoors so kids stay warm and dry.
Catch-a-Balls has been nominated in the What's On for Junior awards every year since 2013.
Club BOING - 18 months to 2½ yrs, Club BOUNCE - 2½ yrs to 3½ yrs, Club CATCH - 3½ yrs to school age.
Catch-a-Balls is in Wimbledon every term-time Wednesday morning at the Holy Trinity South Wimbledon, 234 The Broadway, SW19 1SB.
Join for a FREE trial session. Then for 13-week term it costs between £91 and £117 (10% sibling discount) which equates to £7 or £9 per class.
Contact:
Heather Horler
Catch-a-Balls
Tel: 020 8398 3034
Email: heather@catch-a-balls.co.uk
www.catch-a-balls.co.uk