Local Mums recommend the best fitness classes in our area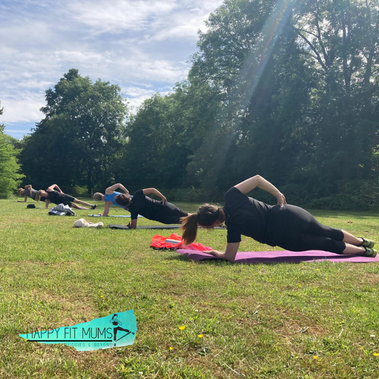 "I recommend Happy Fit Mums to Local Mums. Lauren's Buggyfit classes quickly became the highlight of my week - as a new mum those moments out in the fresh air, enjoying the company of other mums were such a blessing. Lauren was so kind, enthusiastic and both Kylie and I loved our time on a Tuesday morning. Since going back to work I have joined the Saturday HIIT sessions - these sessions are challenging but they are so fun and varied that you hardly realise how hard you are working until the day after! I get so much from Lauren's sessions (both physically and mentally) and would highly recommend her to anyone - pre and post-natal or just anyone looking to get back into shape." 
Catherine, Local Mum
"I highly recommend Happy Fit Mums to Local Mums. Lauren is an awesome instructor. Knowledgeable, kind, understanding, baby-friendly. I would so recommend her classes for any mum looking to built postpartum strength."
Rebecca, Local Mum 

"I recommend Happy Fit Mums to Local Mums. This class is a great chance to get your body back into shape and meet other mums and babies and to exercise. We always have a laugh and you feel like you've caught up with friends rather than just done a class. Lauren has a lovely energy and keeps things really fun, as well as going above and beyond to entertain the babies. Highly recommended" 
Liz, Local Mum 
"I highly recommend Happy Fit Mums to Local Mums. I have never been one to enjoy "doing exercise" for its own sake but I am hooked - the classes are fun, the outdoor settings invigorating and I have total trust in her ability to coach proper technique. From an outside view the exercises seem low key and simple but they are deceptively effective. Exercising at home during lockdown I managed to jar my hip and twist my knee resulting in 6 months discomfort. Once restrictions were lifted, I was back exercising with Lauren and with her considered advice there was a marked improvement in pain and mobility. This is a class everyone should consider doing."
Pat, Local Mum
"I highly recommend Happy Fit Mums to Local Mums. I love Lauren's classes - well thought through exercises with a good variety which she tailors to individual needs and to top it all she makes it fun. I was nervous about going back to exercise classes after such a long time out but I didn't need to be. Lauren puts you at ease straight away."
Jenny, Local Mum

Happy Fit Mums is run by Lauren Hyett, a qualified Personal Trainer specialising in women's health. Lauren runs year-round outdoor fitness classes in Surbiton and Worcester Park for all women, from pre and postnatal to those looking to take their fitness to the next level to those on their journey through perimenopause and beyond.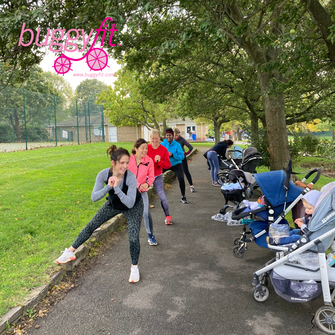 Classes run in Auriol Park, Worcester Park include:
·        HIIT – a high intensity class of bodyweight moves and a great all-round workout – options given for low and high impact (Saturday 8am)
·        BUGGYFIT - classes for mums and babies, focussing on rebuilding muscles that lose strength during pregnancy, suitable from 6-8 weeks postnatal. (Tuesday 10.15am) 
·        FUNCTIONAL STRENGTH – for those new to resistance training and for perimenopausal and postmenopausal women. (Tuesday 9.15am)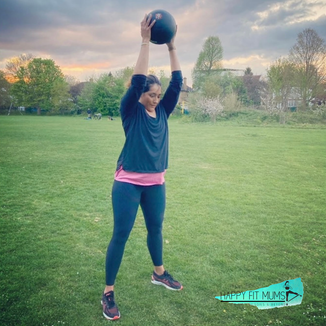 Other classes including HIIT, Buggyfit and Circuits are also available in Surbiton. PAYG options available.
Contact:
Lauren Hyett
Happy Fit Mums
Tel: 07866757481
Email: lauren@happyfitmums.co.uk
Happy Fit Mums