Local Mums recommend the best Spanish classes in our area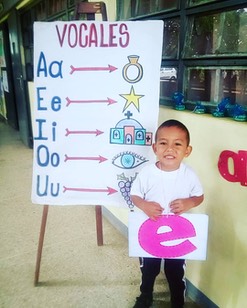 "I highly recommend Hola Spanish Lessons to Local Mums. My daughter has been learning Spanish with Elizabeth for over 18 months and she absolutely loves it. Elizabeth makes every lesson fun and interesting, as well as really engaging my daughter in every activity they do together. She has also encouraged my daughter and helped her become more confident when speaking in front of an audience and she is now regularly  scoring the highest marks in her Spanish classes at school. Apart from being an excellent teacher, trustworthy and reliable, Elizabeth has a strong bond with my daughter."
C. Cooper
"I highly recommend Hola Spanish Lessons to Local Mums. The teachers of Hola Spanish lessons are very qualified and dedicated. They create bespoke courses according to the student's needs and mother tongue's bias. They are very kind, patient and keen on adapting their method according to student's weaknesses. In fact, they always keep track of students' weaknesses and come up with good ways to deal with them. They teach not only basic touristic language but also other topics like professional needs."
E Gomes‎
"I recommend Hola Spanish Lessons to Local Mums.  Elizabeth is extremely patient and makes the learning experience fun. Lessons are structured well and she created a relaxing environment which gives her pupils the confidence to learn more"
P. Walsh
"I recommend Hola Spanish Lessons to Local Mums. Elizabeth has a natural flair for teaching Spanish. She is patient, knowledgeable and helpful. Her "in-situ" approach to teaching is helpful in contextualising the language."
Ilana Botha‎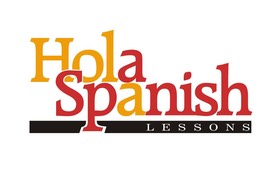 Spanish Club for children

If you want your child to start learning a new language, Spanish is ideal. Hola Spanish Lessons accept children from five years old, which is the perfect age for them to learn a new language because at this stage in their development they absorb information very quickly.
If your children are at school and struggling to learn Spanish, Hola Spanish Lessons can help with:
Colours, animals.
Gender of nouns.
Plural forms of nouns.
Definite and indefinite articles.
Numbers, alphabet, days of the week, months, etc.
Pronouns.
Common expressions and more.
Hola Spanish Lessons will teach your child using lots of fun activities, such as videos, songs, games, flashcards, quizzes, etc., from kindergarten to primary school levels.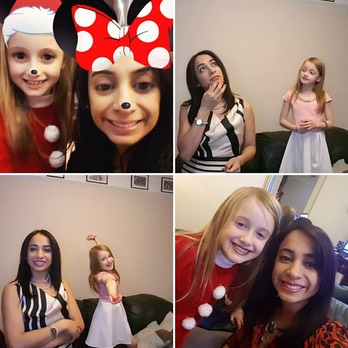 Saturday club:
10am -11.30am
St Mary's Church
Putney High Street 
SW15

- Trial session £25.00
- 10 sessions £220.00
- 20 sessions £396.00
Local Mums Discount
Local Mums receive 5% off the 10 sessions package with the code LOCALMUMS01, plus a 10% for all on the 20 session package.
We also run online courses and course for adults.
Read our News Story about Hola Spanish Lessons here

Contact:
Elizabeth Colina
Hola Spanish Lessons
Tel: 07883 401123
Email: info@holaspanishlessons.com
Facebook: Hola Spanish Lessons
Instagram @holaspanishlessonsuk
www.holaspanishlessons.com