Local Mums Online meets Dr Jasmin Malek to find out about the journey that took her from NHS GP to founder of her successful aesthetics and wellness clinic The London Wellness Clinic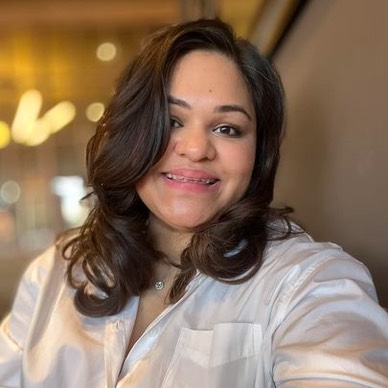 Hi Dr Jasmin, tell Local Mums how you came to be the owner of your own successful Aesthetics and Wellness clinic. How did your journey begin?
"It all began 12 years ago, in March 2011, when I sat my medical school final exams and in the Summer graduated from the esteemed Barts and The London Medical School. Prior to that I completed a BSc in Biomedical Sciences, graduating with a first class honours degree. As I launched into my junior doctor years, with enormous enthusiasm, I started on a journey consisting of many highs and lows. 
"The buzz of night shift cardiac arrest calls, running down long corridors to resuscitate a patient who took a turn for the worst to the dangerous drives home after the adrenaline wears off. It's been a roller coaster to say the least. With the current junior doctor strikes looming, I fully and wholeheartedly support them, because I was them and endured the same. After all medicine was always a career where one puts their patient before oneself, right? The hallmark of altruism. Not just a job but a vocation. 
We can see  you are passionate about medicine and helping people. What's it like working as a GP?
"I became a GP in 2020, at the start of the pandemic, having given birth to two beautiful boys in the midst of sitting further exams and working full time. Needless to say, the chef, cleaner, mum and wife duties were all part and parcel of life, things I would turn my attention to after I switched off from Dr Malek mode. My husband has and will always be my greatest pillar of support and I couldn't possibly do all that I do without him, my best friend and fellow house keeper!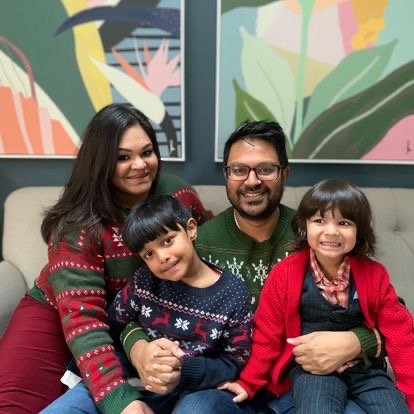 Dr Jasmin with her family

"What a whirlwind it's been. The Covid-19 pandemic completely shook up the way GPs worked. With a turn to virtual or telephone consultation, it was the best we could do under the circumstances. There was no other way. I give everything I can to my patients. Yes, I'm that GP who runs late. But I am also that GP that deals with the three additional issues that get raised and consolidate medications and check investigation results. I do that 40 times for the 40 patients I see on a daily basis. No wonder, sometimes I burn out. 
"In January 2022 I began work as a clinical lead GP, to help get a surgery back on its feet. To cut a long story very short, having experienced work place bullying, battled with an insurmountable work load, with 11pm finishes…I fell into a deep depression. I was exhausted. I did not see my children. My three-year-old's behaviour was getting worse. My husband dreaded collection time, because yet again my son had done something bad. I lost three months of my life in a haze while I recovered."
That sounds like a really difficult time for you. How did you go from burn out to successful clinic owner, helping so many local women?
In Sept 2022 I felt a compulsion to take control of my life. I had a vision to create a Wellness Clinic, it felt like a nice idea, but the next few months saw a Jasmin rise up that I didn't know was in me. I felt fearless and motivated to be a doctor on my terms! This was the birth of a venture, I am so proud to call mine – The London Wellness Clinic.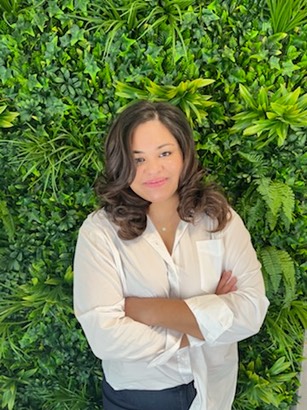 Aesthetic Medicine always fascinated me. I loved the hands on artistry involved. I also love making people feel happy. After much deliberation, I listened to the little voice inside and took the plunge to train. Having received distinctions in three out of four of my training courses held by Derma Medical, I felt confident to begin my aesthetic practice. I didn't waste any time because I knew I may forget the skills needed. I chose to work at a beauty and hair salon, that aligned with my personality and vibe – Sue Jane, in Horley. I am currently based on the 1st floor. My goal is to have several branches, throughout Surrey and London, to be able to serve the largest population I can.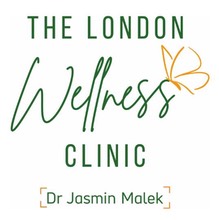 What is it that you love about aesthetics?
"I absolutely love doing aesthetics and feel so much satisfaction when I see patients' reactions to their treatments. It gives my clients a confidence boost, which is so crucial to wellness and so rewarding to see. I love the artistry and hands on skills required to produce great results. There's something so magical about aesthetics. It takes a relatively short amount of time to do, there's minimal pain and side effects. The effects are instant in the case of dermal filler and there is zero downtime. Relative to plastic surgery, the cost is much less and very affordable. The happiness on my clients' faces shows me that aesthetic treatments are not for the superficial or ultra rich only. There's a deeper, more personal layer to the way aesthetics enhancements make people feel.  I feel its my job to de-bunk some of the myths and preconceptions of aesthetics.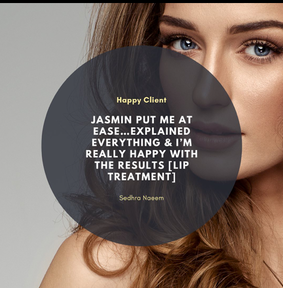 One of Dr Jasmin's many happy clients
Your clients always talk about how warm and friendly you are. You're obviously very happy with your new vocation. What are your hopes for the future with The London Wellness Clinic?
"I love what I do! I would also love to develop more services and seek out more products which serve to promote greater wellness in people's lives. My vision is to make coaching more accessible to everyone and to be someone who can lend a helping hand in times of hardship or challenge. I wish to also incorporate an art club into my clinic, as I believe art is an amazing way of relaxing and calming an overactive brain. In the future I wish to provide private GP services so people can choose to avoid the long waits for appointments or have longer appointment times.
"The last 12 years have been the best of my life and I am thankful for the hard times, for the strength they have given me and because they have paved the way for me being where I am today: I feel happy and at peace. Although every day is busy, family life feels so much more wholesome! In turn my children are more settled and secure. My little one's behaviour at nursery is so much better!"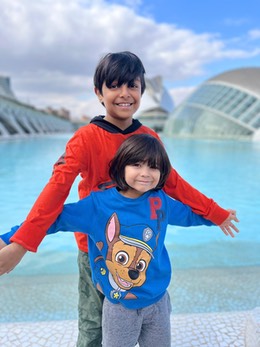 Dr Jasmin's sons, Adam and Noah
Read Local Mums reviews of The London Wellness Clinic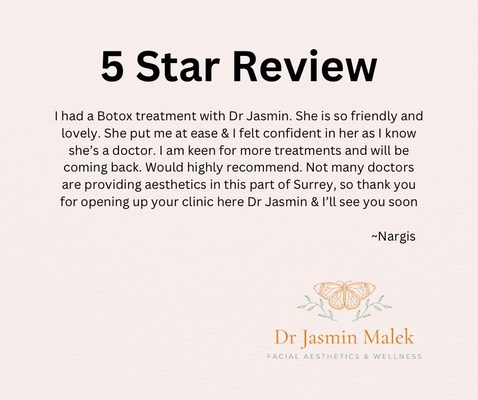 One of Dr Jasmin's many five star reviews
Contact:
Dr Jasmin Malek
Founder and Owner
The London Wellness Clinic
Tel/WhatsApp: 07934 139662
Email: dr.jasmin.malek@gmail.com
The London Wellness Clinic on Instagram
The London Wellness Clinic on Facebook
76 Victoria Road, Horley, Surrey RH6 7PZ