Local Mums recommend the best personal trainers in our area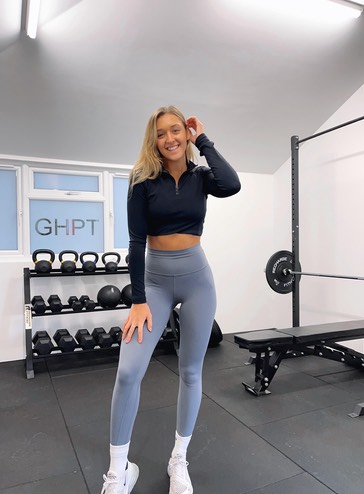 "I highly recommend Coached By G to Local Mums. Georgie is absolutely amazing. She is organised and 100% on top of your goals. As a former professional athlete, I felt a lot of resistance in asking for help after having two babies. I felt like I should know what to do but honestly Georgie made the total difference! We worked on my nutrition and my strength training in a way that suited my lifestyle. No crazy restrictions or scary workouts; just achievable actions and regular check ins. Georgie is a PT who caters to you! Forever grateful for her help and meticulous planning."
Whitney, Local Mum

"I highly recommend Coached By G to Local Mums. Georgie is such a brilliant coach. She is kind, compassionate and really understands your goals. She also explains each part of the process so you understand everything you are doing and why you are doing it. Her programmes have really upped my confidence both in the gym and with understanding food. She's the best!"
Katy B
"I recommend Coached By G to Local Mums. Georgie is amazing! I had not been to a fitness class for years and after lockdown wanted to get back in shape but with no confidence made it difficult to motivate myself. After plucking up the courage I went to Georgie's bootcamp and loved it!! Georgie is behind you every step and makes you feel comfortable at any level of fitness. Georgie is so encouraging and is always happy to help and gives fantastic advice!"   
Amy G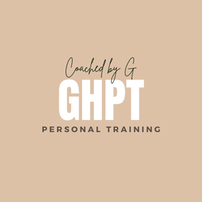 Coached By G
Do you want to change your lifestyle? Are you disappointed with inadequate results from all your hard work? 
I have your answer…
Our minds and our bodies are interlinked. I will help you find your confidence, unlock your potential, and improve your mindset and lifestyle for the better. Without harsh diets, starvation, or punishing exercise routines, but with correct nutritional guidance, structured and achievable exercises, accountability, and support.
My name is Georgie and I have recently moved to Barnes! I have been a Personal Trainer for six years and hold a BSc Hons in Sport and Exercise Nutrition. I specialise exclusively in female clients whose life events may impact their health and wellness. I will help you on your fitness journey to reach your goals, providing you with the correct guidance and self management techniques. 
I am offering 1 to 1 personal training at PowerWave Fitness in Barnes. Each personal training session is £65. I am available every weekday and can be flexible around your commitments. In addition to PT sessions, you will also have access to your own online coaching app. Here, we will schedule progress check-ins, keep track of your nutrition, and tick off your personal tasks to help your routine and maintain accountability. I will be there outside of PT sessions to help support you in reaching your personal goals.  
Make a change now. Get in touch today, I would love to hear from you!
Local Mums Discount
Coached By G is offering Local Mums members 10% off their first PT session if you rebook for a second one.
Contact:
Georgie Howes
Founder
Coached By G
Tel: 07880926021
Email: georgiehowes5@gmail.com
www.ghpt5.co.uk