Here are details of Cheam Children's Centre services and how to make the most of them.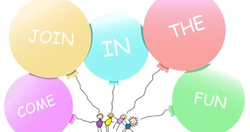 Nonsuch and Cheam Sure Start Children's Centre
Cheam Library, Church Road, Cheam Surrey SM3 8QH
Children's Centres bring together a wide range of services for children from 0-5 years and their families. The Centres make it easier for children and their families to access services such as health, employment, childcare and family support closer to where they live.
Our programme of activities change on a termly basis and activities are held at various 'Activity Points' across the area. Why not come along to one of the sessions, meet other parents and carers and find out what else is going on in your area? 
Monday
Robin Hood Lane Clinic
Camden Road
Sutton 
SM1 2RU
9am - 11.30am
Monday
Amy Johnson Children's Centre
Brabazon Avenue
Wallington
SM6 9ET
9am - 11am
Monday 
Green Oak Children's Centre
671 London Road
North Cheam
SM3 
9am - 11.30am
Tuesday
Muscham Children's Centre
Muschamp Road
Carshalton
SM5 2SE
9am - 11am
Wednesday
Tweeddale Children's Centre
Tweeddale Road
Carshalton
SM5 1SW
9.30am - 1pm
Thursday 
Robin Hood Lane Clinic
Camden Road
Sutton 
SM1 2RU
12.30pm - 3pm
Breastfeeding clinics

Monday
Thomas Wall Children's Centre
Western Road
Sutton 
SM1 2TF
Drop-in clinic - 9.30am - 11.30am
Tuesday
Green Oak Children's Centre
671 London Road
North Cheam
SM3 9DL
Appointment only.
To book call
020 87705409
Thursday
Tweeddale Children's Centre
Tweeddale Road
Carshalton
SM5 1SW
Drop-in clinic - 10am - 12noon