Local Mums recommend the best dental clinics in our area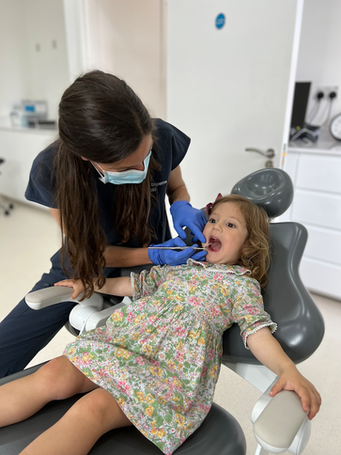 ​"I highly recommend D&F Clinic to Local Mums. The staff are great, the clinic is a clean and warm environment, very efficient and professional. They manage to transform what can be a stressful procedure into a pleasant experience."
Niki, Local Mum
"I recommend D&F Clinic to Local Mums. I had a wonderful experience from the beginning. Cristina and the team gave me all the information that I needed and explained me every detail of the treatment received."
Sara, Local Mum

D&F Clinic
Why should your child see an orthodontist before the age of 7?
The American Association of Orthodontics recommends that  children have their first orthodontic consultation at the age of seven or at the detection of a problem. In most cases, they will not need any treatment until they change their dentition, but there are some dental issues that have to be addressed as early as possible to prevent bigger problems in the future. At D&F  we are experts at recognising early problems and  we will advise for a solution that best suits your child's needs.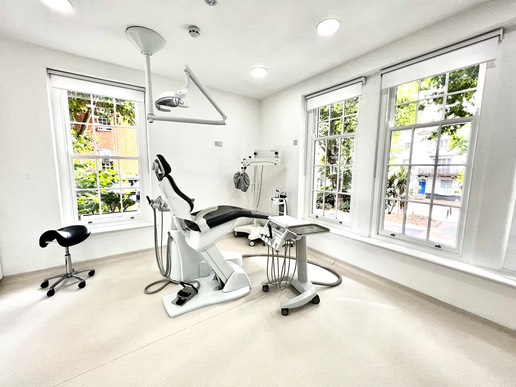 ​
Cross bites or upper narrow jaws are one of the most common issues that need to be treated at an early stage to prevent asymmetric growth of the jaw and other developmental and bite problems.
​Another important malocclusion is an underbite. This happens when the lower jaw is bigger than the upper jaw and the lower front teeth are usually biting in front of the upper ones. If this is not treated early, patients are more likely to need more complex treatments when they are older. 
​In addition, some habits such as thumb sucking or lip interposition can lead to severe malocclusions if they are not spotted at an early age.
​In some cases, teeth will not grow into the mouth at the right time and the reason why this is happening needs to be investigated and treated if required.
Contact:
Cristina Daguerre
Clinical Director
D&F Clinic
Tel: 020 8037 7333
Email: info@dfclinic.co.uk
www.dfclinic.co.uk