Local Mums recommend the best multi-sports programmes in our area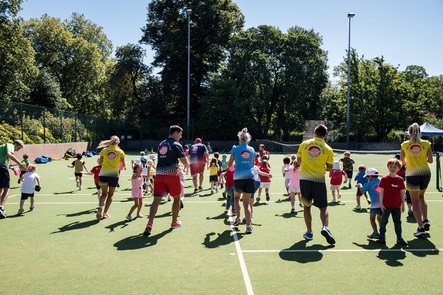 "I highly recommend Playball Epsom to Local Mums. The 'I Can Do' programme has been fantastic for all three of my children. It has been a great introduction to sport, they have loved it!"
Sara, Local Mum
"I recommend Playball Epsom  to Local Mums. 'Watch Me Play' has been brilliant for my three year old. He's catching and throwing a ball extremely well, all skills learned because of Playball."
Jane, Local Mum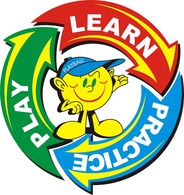 Playball Epsom
Playball is a multi-sport child development programme for 2-8 year olds. 
Playball would like to offer your boys/girls a unique opportunity to engage in sport and physical activity on a weekly basis with our inspiring and fun-loving programme. 
Our objective is to help enhance a positive attitude to being active and to develop essential physical skills, building a strong foundation for all ball sports. Our primary age range is 2 to 9 years, so we are a specialist early years teaching group.
Children will be working towards:
- Increased confidence and independence 
- Physical Development - Agility, balance, Coordination and overall gross motor development.
- Social Development-forming good relationships and team work.
- Language for communication-understanding and following instructions.
- Dispositions and Attitudes - Motivation to want to succeed, persistence and courage to keep on trying and a mature attitude to both winning and handling disappointment 
- The ability to take part in not just one but multiple sports
- A love for physical activity and sport
Playball is a global franchise
Playball operates a fantastic Early Years Sport Development programme in over 3000 schools around the world. Our tried and tested methods have been used for over 28 years and we are proud of our advanced teaching programme, which matches movement & sport skills precisely to the children's developmental age. 
Assessment and reporting
Each programme level contains certain milestones. We would assess throughout the programme and provide a progress report for each child at the end of their year, indicating their level of competency for various sport and movement skills, as well as life skills such as independence and the ability to work within a group. 
Times and venue
Every Monday and Wednesday
Gibraltar Recreation Ground in The Pavillion 
9.30am -10.15 am:   2 yr old  class 
10.30am - 11.30am:   3 yr old class
1.30pm - 2.30pm:      4 yr old class 
Contact:
Emily Grainger 
Playball Epsom
Tel: 07961 055 637
Email: epsom@playballkids.com
www.playballkids.com