Carmela Guida's School of Ballet offers all you need for academic training, examinations and performances but also aims to instill a love of music and freedom of expression through dance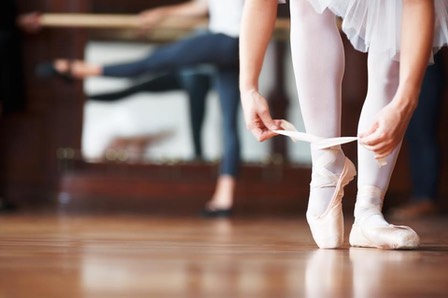 Popular local ballet school Carmela Guida's School of Ballet is perfect for children who want to study and train for classical exams but also for those that just want to have fun while keeping fit.
Principal Carmela Guida, who is a highly qualified and experienced teacher who has performed in her native Italy and studied at the Royal Academy of Dance, is keen to instill a love music, dance and freedom of expression through dance in all her students. 
"I offer Royal Academy of Dance Ballet classes for toddlers aged 2½ years upwards to all major ballet levels in a warm and friendly atmosphere, inspiring confidence, creativity and artistry," explains Carmela. "We provide academic dance courses with examinations and performances but we also cater for those that simply want to join in and have some fun whilst exercising." 
Incorporating ballet technique
Carmela studied ballet from a young age in her native Italy, following the Cecchetti method, she also studied many disciplines of dance including Modern, Jazz, Contemporary and Latin American. Carmela performed in various events and shows in cities in Southern Italy and at a later stage was involved in choreography.

"I incorporate ballet technique and safe conditioning exercises into all my classes, using my detailed knowledge of anatomy from Pilates training," adds Carmela.

Love of dance
Finding a way to pursue her love of dance, Carmela travelled to the UK to study at the World-leading Royal Academy of Dance. Carmela won a place in November 2004, gaining the skills and successfully progressing on the coveted Royal Academy of Dance programme to become a teacher of classical ballet with Registered Teacher Status in November 2006.
In December 2009 Carmela broadened her knowledge and experience further by completing a Pilates Foundation Comprehensive Teacher Training Course and a Level 3 Diploma in Anatomy and Physiology.
Carmela has taught at numerous schools with different environments and loves to keep up to date and regularly attends workshops. "I have combined my dance training with the study of Pilates to create ballet classes with encouragement, discipline and professional instruction following the Royal Academy of Dance syllabus," explains Carmela.
So if you would like your child to study with a school that provides academic courses, examinations and performances but also allows children to express themselves and have fun while they dance, why not give local teacher Carmela a call?
Read Local Mums' Reviews of Carmela Guida's School of Ballet
Contact:
Carmela Guida 
Principal (RAD RTS)
Carmela Guida's School of Ballet
Tel: 07886 390869
Email: www.carmelaguidaballet.co.uk