Sewing classes and workshops are a great way to relax and learn a new skill, for adults and children. Local Mums recommend the best ones in our area.


"I highly recommend Stitches Haberdashery to all Local Mums. I had a fabulous day at the "make a child's dress workshop" today with Sarah. Sarah is very patient, explains things well and helped a complete novice (me) complete a dress for my daughter in less than four hours. I highly recommend the workshop and wish Sarah lots of luck in her new business. I will be back and will no doubt become a fabric addict."
Saskia, Local Mum
"I recommend Stitches Haberdashery to Local Mums. Everyone should do it! Such an amazing skill and such an amazing teacher! Loved every second!" 
Charlotte, Local Mum

"I highly recommend Stitches Haberdashery to Local Mums. I really enjoyed the class - I still can't believe I made it! I have a list of orders from my girls for their bedrooms now!!"
Carmella, Local Mum
"I highly recommend Stitches Haberdashery to all Local Mums. We had a fantastic party for my daughter Bethan; she tells me this was the best party ever!"
Catherine, Local Mum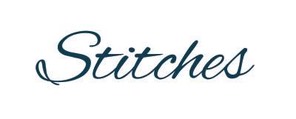 Stitches Haberdashery 
Stitches is a quiet haven within a bustling community that combines teaching crafts with a haberdashery. It is a place where you can come with a project you are working on and rent a sewing machine by the hour, seek advice or just browse the beautiful fabrics for inspiration. The Haberdashery is well stocked for all your crafting and sewing needs.
Classes
We have an extensive range of classes from beginners level up to dressmaking and specialist crafts. New courses and events will be added all the time, so sign up for the newsletter to receive the most up to date booking information.
Parties
Hen parties, children's birthdays, special occasions can all be celebrated with craft! You can come to us or we can come to you, contact us for further information. 
Fancy Dress
Whatever your fancy dress needs, we can create a bespoke solution. Prices start from £10 for individual pieces upwards for complete outfits.
Contact:
Sarah Orru
Stitches Haberdashery 
Tel: 020 8661 6040
Email: info@stitcheshaberdashery.co.uk
Stitches Haberdashery on Facebook
www.stitcheshaberdashery.co.uk