Local Mums recommend the best acupuncturists in our area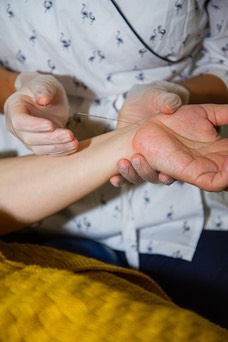 "I highly recommend Keypoint Acupuncture to Local Mums. After just four sessions with Anna my digestive system worked much better, wrinkles between my eyebrows relaxed and even my beauty therapist noticed the fresher skin and sharper jawline of my face."
Olga Begun, Local Mum
"I recommend Keypoint Acupuncture to Local Mums. Anna is absolutely fantastic. She is professional, calming, friendly and I really felt like I was in safe hands. After a set of treatments not only did my skin look radiant but I also noticed the difference in my overall wellbeing."
Evgeniya Zharkova, Local Mum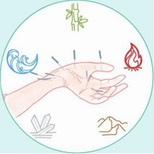 Keypoint Acupuncture
Anna is a fully licensed acupuncturist with a medical background (neurology). She treats people from 2016 and has a great amount of experience.
Her areas of expertise include not only neurological problems but also treating infertility, support during pregnancy and help with other gynecological problems.
She follows a holistic approach and treats not the disease but the person as a whole.
Acupuncture fills you with energy, restores strength and power, helps to cope with stress, and can also solve frequent issues such as:
• Headaches and migraines
• Pain in any part of the spine
• Tennis elbow (epicondylitis)
• Joint pain
• Gastritis
• Gynecological issues (menstrual disorders, fertility problems)
• Hemorrhoids
• Intestine problems
• Restless legs syndrome
• Trouble sleeping
• Chronic fatigue syndrome
And many other problems.
Acupuncture is one of the effective methods of non-injection face lifting. Check it here https://www.instagram.com/keypointacupuncture
Acupuncture, with proper nutrition and physical activity, will help you to get rid of extra pounds, cellulite and edema. https://www.instagram.com/p/B4F-vZ5p4XZ/
The sessions take place in Surbiton and Highgate. 
Contact:
Anna Key
Keypoint Acupuncture
Tel: 07493 306 018
Email: keypointacupuncture@gmail.com
keypointacupuncture.com
WhatsApp: https://wa.me/79253530019 
Instagram: https://www.instagram.com/keypointacupuncture
Facebook: https://www.facebook.com/keypointacupincture