Local Mums recommend the best personal trainers and lifestyle coaches in our area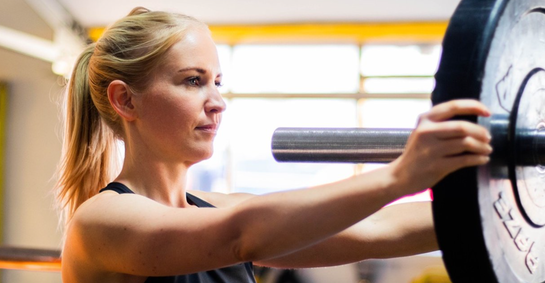 "I highly recommend Strong With Emma to Local Mums. I found Emma via a Facebook group and after our first chat we agreed that starting with Nutrition Coaching was the most suitable option for me. I have just completed my second month and what an eye opener it has been for me. I'm eating more food than ever before and losing weight. Emma's recipes are fantastic – I'm eating healthier versions of my favorite foods and even my husband likes it! Talking to Emma via Skype every week feels almost like talking to a friend, she is incredibly personable and I feel like I can share anything with her. I'm excited for my third month of coaching and I'm thinking of starting an exercise programme too."
Anna, Local Mum
"I recommend Strong With Emma to Local Mums. One of my friends recommended Emma and her programmes, and even though I was very hesitant in the beginning (as I hate exercising) I decided to give it a go. I was desperate to get my health back and to feel alive again! It was the best decision I've ever made. The exercise programme that Emma created for me completely changed how I feel about exercise. It was simple and it was designed for my abilities. The best thing of all was that I always felt energised after a session. Emma was always available for any questions I had and would always make changes to my programme if something wasn't working. Our Skype sessions were mainly focused on my diet as this was another area I struggled with. I learnt so much from Emma. She is very knowledgeable and she always understood exactly what I struggled with. I'm very happy I did this for myself. Even though I lost weight, the most important thing for me is that I feel much happier and I got my energy back. I would highly recommend to anyone who is thinking about working with a coach."
Monica, Local Mum
Strong With Emma 
I'm a Personal Trainer and Lifestyle Coach specialising in helping women create a healthy, active and sustainable way of living. Based in London, I offer Personal Training and Nutrition Coaching online. Online Coaching is a great way for me to be able to help busy individuals who need flexibility as well as support and accountability. 
Whether you are looking to change your eating habits or start an exercise program, the key to sustainable change is a plan that is created specifically for YOU and your goals. A healthy lifestyle is about so much more than what you eat and being active. Being able to have a social life, eating foods that you enjoy and having enough energy every day are important factors that I will take into account when creating your plan. 
My online programs are highly individualised and they focus on slow sustainable change. As a coach, I don't work with quick fixes. Instead, I will give you the tools and the support that you need to create healthy new habits, which one by one eventually will turn into a whole new way of living. My goal with all my clients is to find solutions that are going to work long term. Be ready to say goodbye to restrictive diets, fat loss challenges and complicated workouts. Working with me means you can achieve your goals whilst still being able to enjoy life!
This will be included in your program:
Personal nutrition advice
Recipes based on your food preferences
Tailored exercise program
Weekly updates of your progress in your personal app
Weekly coaching videos
Regular updates of your program based on your progress and needs
Coaching calls with me throughout the whole process
Unlimited support via email
Who can apply?
You have been trying to loose weight for a long time without success
You feel unfit and tired and you are ready to do something about it
You wish to get back to healthy routines following childbirth
You want to start exercising and looking after yourself but don't know where to start
You want to improve your mood and increase energy levels
You struggle with motivation and you find it hard to stick to new routines
My concept is about so much more than just losing weight or following an exercise program. It's about taking control, building strength & confidence and really getting to know your body. I will meet you exactly where you are today and help you get to where you want to be. Together we will create a healthy way of living that suits YOU.
Contact me today to request a free trial of an online PT and Nutrition Program:
Contact:
Emma Ahlstrom
Tel: 07753616792
Email: hello@strongwithemma.com
www.strongwithemma.com