Little Voices, the hugely popular drama and singing lessons based in SW London, is expanding following its success teaching budding young singers and performers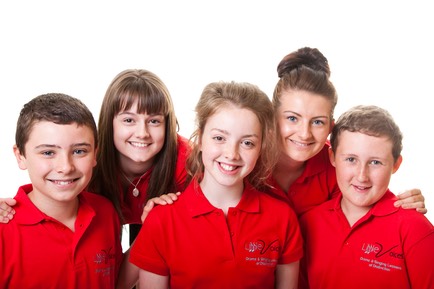 Little Voices drama and singing classes bring a great new performing arts concept to South West London. Run by singer/performer and young entrepreneur Ashlea Pearson Little Voices strives to help budding young local performers' dreams come true. 
Principal Ashlea's ambition to help children reach their true potential follows on from her own amazing experience as a teenager on the hit talent show 'Stars in their Eyes Kids.' Her experience inspired her as a singer and performer to follow her own talent and dreams. 
Launching and expanding
Following success in neighbouring Putney 'Little Voices Richmond' will soon be opening its doors to Richmond's budding young singers and performers. To celebrate the launch Little Voices Richmond will be staging a free musical-inspired Performing Arts Workshop on Saturday 5th April 2014 for Richmond's 4 - 19 year olds delivered by West End star Sabrina Aloueche, best known for playing the character 'Scaramouche' in the Queen musical 'We Will Rock You.' 
"Little Voices has been expanding in South West London following the success and high levels of enrolment of Little Voices Fulham and Little Voices Putney," explains Ashlea. "Richmond is an amazing borough, so we are extremely excited to be teaching the local children."
"We felt there was nothing like Little Voices in the area," adds Ashlea. "Our small class sizes and the way we teach, which is a traditional style of teaching with a modern twist, makes Little Voices very unique." 
Little Voices aids school children in their up-coming school performances and has plans to hold classes for those with special needs in the near future.
So if your child loves acting or singing and you would like to know more about how they could benefit from Little Voices Putney or Richmond, why not give Ashlea a call?
Find out more and read Local Mums' reviews of Little Voices
Contact:
Ashlea Pearson
Principal
Little Voices
Tel: 07943840381
Email: SWL@littlevoices.org.uk
www.littlevoices.org.uk