Whether it's a fitness class that really works or a personal trainer that manages to motivate, Local Mums give their recommendations here.

"I highly recommend Sharp Fitness to all Local Mums. I'd never done a circuit class before going to Sean's class and I really loved it and I will definitely go back again!" 
Diana, Local Mum
"I  recommend Sharp Fitness to all Local Mums. Sean's energy and passion is extraordinary. He brings so much enthusiasm and positive attitude to his training sessions and the results are fabulous! Definitely recommending to everyone!"
Maja, Local Mum
"I highly recommend Sharp Fitness to all Local Mums. Brilliant fitness sessions, they are fun and effective, Sean keeps you motivated all the way through and knows his stuff when it comes to training. I would definitely recommend anyone I know to take part in these sessions!"
Chloe, Local Mum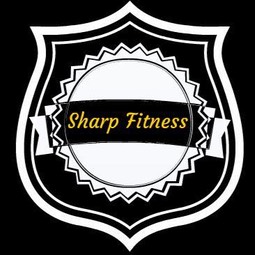 Sharp Fitness
Sharp Fitness offer tailored Health and Fitness programs and services to clients with a wide range of goals and requirements. Whether you are looking to get fit, lose weight, increase muscle mass or recover from injury Sharp Fitness have something for you. We offer Personal Training, which can be carried out on an individual or partner basis, we also offer small group training, typically between 5-6 people, which offers the same end result and is perfect for clients that enjoy exercising with like minded people.
We also offer fitness classes every week, these include Boxing, Circuits and H.I.I.T and are a great way to keep fit, have fun and meet new people.
There are also online programs available for people that are perfect for people with a busy lifestyle that may want to workout in their own time. Online clients are provided with video exercises, workout and nutrition plans and all the help and support they need. 
Where are Sharp Fitness based?
We are based in Carshalton, Sutton and Cheam in Surrey. Personal Training is offered from MTD Health and Fitness in Sutton (opposite Sutton Station) and our outdoor fitness classes are based in Nonsuch Park in Cheam. 
To request a free trial pass please click here.
Contact:
Sean McGuillion
Tel: 07807486641
Email: info@sharpfitnesstraining.co.uk
www.sharpfitnesstraining.co.uk