The beautiful setting of Carshalton Ponds will host the first Carshalton Village Market, offering a selection of quality food, produce and gifts from local businesses and craft activities for children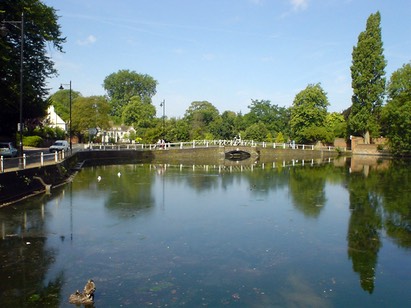 19/06/13
The first Carshalton Village Market will be held this Saturday 22nd June in Grove Park by the Ponds, 10am-4pm, offering an exciting range of food, local produce, craft activities for kids and treats! Visit the market for quality affordable products and support your local independent businesses.
You'll be able to buy beautiful cut flowers, bouquets and planted gifts from House of Flowers; gorgeous jewellery from Minoaka Designs with ethically sourced gemstones; delicious home made cakes from the Pastry Experts and fresh fruit and veg and deli produce from Rhubarb and Bramley. 
Interestingly Different will bring their renovated furniture and household items and there will be lots for children to see and taste - they can have fun painting their very own mug with Glazed All Over.
All the businesses at the market are local to the Carshalton area.  The market is run by Carshalton based social enterprise EcoLocal with support from Carshalton Mums. "Our vision is for an ultra-local market, supporting local independent businesses, producers and craft people", said Tansy Honey, EcoLocal Deputy Director.  "We hope it will be a positive community activity to energise Carshalton and bring more people into the village."
"The Carshalton Village Market is a great celebration of our beautiful village and all the fantastic local businesses who work hard to make Carshalton such an interesting place," said Kathy McGuinness, founder of Carshalton Mums. "We hope it will be the start of a regular new event for Carshalton families!"
The Carshalton Village Market will be trialled over the summer and if successful return on the 4th Saturday of every month.  Keep up to date with all EcoLocal's markets on www.ecolocalmarkets.org.uk