Local Mums recommend the best job opportunities in our area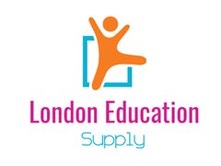 London Education Supply
Looking Looking for local mums who would like local work within primary schools!
We understand as mums, you need flexibility, and we can provide that. You tell us when you're available to work and we will try and get you work for those days. If you want work full-time or set days, then great, we can help with that too!
We work with Primary and Special Needs Schools across all South West London and we try to place you close to home to make your life easier.
You need NO QUALIFICATIONS to be a TA or LSA, none whatsoever. You will have the transferable skills to do the job well and the days are from 8.30am to 3.30pm.
We also help schools recruit for admin staff so if you have admin experience or are interested then please apply as well.
Pay is between £70.00 - £80.00 per day.
Registering is online, so quick and easy!
Contact:
Adam Poole
Executive Recruitment Consultant
London Education Supply
Tel: 020 3092 8284
Email: adam.poole@londoneducationsupply.co.uk
www.londoneducationsupply.co.uk