Computers, phones and gadgets getting you down? Techie Mum can help! IT expert and Local Mum-of-three, Emma Fletcher is on hand to try and make our high-tech world a bit more mum-friendly.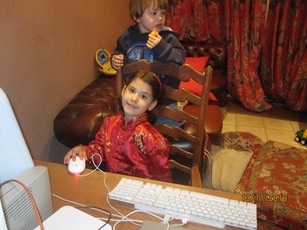 Your quick guide to parental controls

Computers, laptops, games consoles and tablets are becoming part of the daily routine in our house – and I'm not just talking about the adults! My daughter, who is just 7 (year 3), now has her own school email address, and is very excited by the fact that she can now email Mummy, Daddy and the grandparents – as well as her school friends.
Due to the fact that I work from home creating websites, and also help numerous friends and family with computer related issues, our children are probably more exposed to computers and "things technical" than most, so rather than try and discourage their interest, I just try to make sure that they are protected, in the best way that I can.
As a parent, it can be very difficult to monitor what your child gets up to online. Most children can be trusted online, but these days, it is fairly easy to "stumble" across things that may cause upset or be disturbing.
The schools safety online policy, which seems to be being drummed in to the children, covers the main important points for the children to remember, things like:
 Not giving out personal information, like address, phone number, what school they go to etc.
 Not sharing pictures with people that they don't know
 Coming to you or a teacher if they come across anything that they are concerned about
 Knowing that they will not be in trouble if they show you things that are "naughty" or
horrible.
There are a few really good films here – best to watch them on your own before sharing them with your child: https://www.thinkuknow.co.uk/parents/Primary/Conversation-Starters/Go-to-the- movies/, that are a great way to start a conversation about the kind of things that can happen online.
Parental Control Software is one of the main ways to stop the majority of inappropriate and harmful content coming in to your home. The software will enable you to set, and then also change online boundaries, in line with your childs development.
Parental control software:
 Filters content to restrict access to particular sites, such as porn or violence etc.
 It can enforce Time Limits to restrict the amount of time your child can be online.
 It can Monitor what sites your child is looking at and attempting to gain access to
 May give you a Report with the website that your child has used.
It doesn't have to be a big chore to apply these controls – if fact today, as a test, I set up ours in less than 10 minutes and it was SO easy.
We have our Broadband with Talk Talk. They have an Internet security service called "Homesafe". It is free for their Broadband users and is actually built in to their Broadband network itself, which means that once you have turned it on, it filters every device that uses your home broadband – either connected by cable or even over the wi-fi – so that includes all phones and games consoles – without you having to load software on to each and every device.
Please keep in mind though, with mobile devices – that those savvy teenagers will soon work out that they can turn wi-fi off at home and use 3G – with no filters ! Here's more info on Talk Talk services: http://sales.talktalk.co.uk/product/homesafe
BT's Security package is called BT Family Protection. This lets you choose the right level of protection for each child on up to three computers in your home – see more info here: http://www.productsandservices.bt.com/consumerProducts/displayTopic.do?topicId=27269&s_cid= con_FURL_familyprotection#tab3
Parental Controls is part of Virgin Media Security and is available for free to all Virgin Media broadband customers – see more info here: http://my.virginmedia.com/my-apps/security.html
Sky offer McAfee Internet Security suit, available free or for a small monthly charge dependent on your Broadband package. Parental Controls are included in this package, however all Sky Broadband customers can get McAfee Parental Controls on their own as a separate download, free and for up to three PC's. – more info here: http://www.sky.com/helpcentre/broadband/security-centre
If your ISP doesn't provide a parental controls package, there are a wide range of packages available to buy, or sometimes download free. Always look for a reputable company and check out online reviews – simply by putting the name of the product in to Google followed by "reviews".
Windows and Mac computers also have parental controls that can be set for each individual device. Search their support pages to ind out more.
One last thing – You Tube ! It is SO easy to restrict what can be viewed – but it need to be done on EACH device:
 Go to You Tube homepage www.youtube.co.uk
 Scroll down to the bottom of the page and above the footer – you will see a button
"Safety:off" or Safety:On"
 If it is turned off – click it, and select "On", click to lock the safety mode on that browser,
and save your settings. You will need to log in to google to save the settings.
 PLEASE NOTE: If you use different browsers like Internet Explorer, Google Chrome, Mozilla
Firefox – please check that the settings are saved for each – they may need setting for each browser.
This is a brief overview, written to help point you in the right direction. I hope that it is helpful, but please realise that it is just a snippet of what is available out there.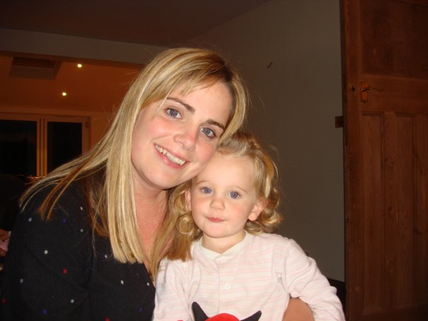 Techie Mum, aka Emma Fletcher, is the Managing Director of  Fletcher Technology, Web and Project Management Specialists.

m: 07956 826384w: www.fletchertechnology.co.uk
e: emma@fletchertechnology.co.uk