Local Mums recommend the best maths learning centres in our area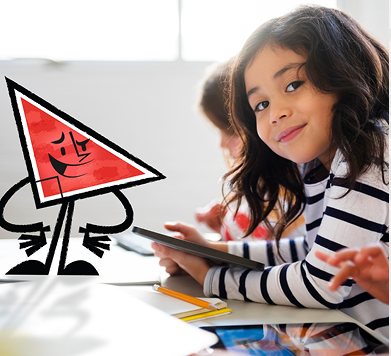 "I highly recommend Mathnasium to Local Mums. My daughter loves Mathnasium. It has really helped her and made maths fun. The centre has some wonderful and very inspirational teachers."
F, Local Mum 
"I recommend Mathnasium to Local Mums. My son is getting on so well and it's definitely making a difference. All the staff are super friendly and my son loves going."
A, Local Mum 
"I highly recommend Mathnasium to Local Mums.  This place is amazing and my son loves coming every week." 
S, Local Mum 
"I recommend Mathnasiumto Local Mums. Our daughter is enjoying working towards the rewards."
J, Local Mum
"I highly recommend Mathnasium to Local Mums. Amazing lessons, very trained staff."|
S, Local Mum
"I recommend Mathnasium to Local Mums. I have to say she's really enjoying Mathnasium. She came home full of confidence today and asking me to test her on her 'doubles' and she got every single one right without randomly guessing. It's amazing in such a short space of time! Very impressed."
Year 3 parent
"I highly recommendMathnasium to Local Mums. My daughter has received very positive feedback from her teacher in regards to her maths performance in class. The extra support seems to be paying dividends."
Year 5 parent

Mathnasium
Give your child an edge at school with Mathnasium. They'll get the personalised instruction they need to accelerate their maths skills and take on the rest of the school year with confidence.Our maths tuition centre at Wood Field Primary is enrolling now, for students in Year 1 to Year 6, so get in touch to book a free assessment.
Whether your child has knowledge gaps, is preparing for an exam or they need more of a challenge, Mathnasium helps children of all skill levels to truly understand, master, and love maths.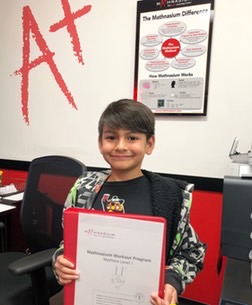 With more than 1,100 locations worldwide, our expert instructors give individual support to each child, building their confidence and developing their critical thinking in maths.
Classes run Monday to Friday, at Wood Field Primary School, from 3.30-5.30. Places are limited so contact us now to book your free assessment:
Contact:
James Rogers
Mathnasium of Carshalton
Stanley Park Road, Carshalton, United Kingdom, SM5 3HW
Tel: 0208 090 1776
Email: carshalton@mathnasium.co.uk
Mathnasium on Facebook
Instagram: mathnasium_carshalton (https://www.instagram.com/mathnasium_carshalton/)
https://www.mathnasium.co.uk/carshalton
Google Maps - https://goo.gl/maps/TqeLJJUGUw7FETdPA)