Local Mums recommend the best music teachers in our area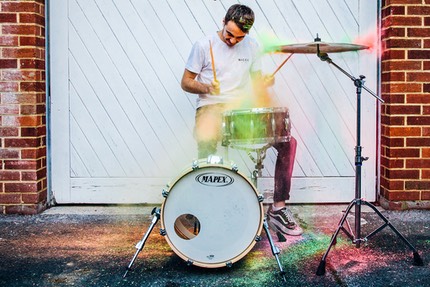 "I highly recommend Tim Graham Music to Local Mums. Tim is always punctual and courteous. He has been teaching my children for over six months now. As every other active young children, mine can be restless sometimes; Tim is always patient and tries introducing games to keep learning piano interesting. Tim also takes time to give us feedback on the children's performance after class, reminding us the practice required to make the most of the learning during the lesson. I would definitely recommend Tim's lesson to parents seeking private tutoring for their children."
Wendy S

"I recommend Tim Graham Music to Local Mums. Tim is an excellent Drum teacher and really captured my son's imagination. We came to Tim looking for someone to help my son who was at a beginner level. Tim was clear and methodical in his approach but most importantly ignited my son's passion for music. We were so grateful to have found him and would happily recommend him to any one looking to advance their drumming." 
Charlie F
"I highly recommend Tim Graham Music to Local Mums. I was interested in receiving beginner piano lessons for myself and heard about Tim through a friend. Right from the beginning,Tim helped me feel relaxed and comfortable, as it was quite daunting to begin a new instrument. Tim's teaching style is clear, fun and creative. He always turns up on time and is very reliable. I've had lessons with him for over a year now and still thoroughly enjoy the sessions and am making good progress. I would recommend Tim to anyone who is looking to start piano lessons."
Olivia B
"I recommend Tim Graham Music to Local Mums. I wanted to improve my piano skills. I contacted Tim who responded very quickly. Tim is an excellent musician and makes you feel at ease and tutored me in a professional way, increasing my confidence and musical ability."
Karen L
"I highly recommend Tim Graham Music to Local Mums. Tim is my drum teacher. For someone who hasn't had that many years of teaching experience, he's certainly better than many of my teachers who have had many. He's engaging, has a great teaching structure and always tries his very best to explain things as simply as possible. It helps a lot that Tim is a multi-instrumentalist. He's able to bring in a band perspective and is able to play something else to accompany the drums when running through a full song. He's very enthusiastic and makes learning a real joy." 
Amy T
"I recommend Tim Graham Music to Local Mums. Tim is a fully qualified musician and is very professional with an approachable and friendly manner."
Alison G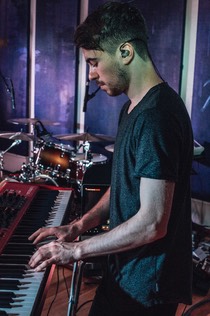 Tim Graham Music
I am a creative, dedicated and passionate musician with a first-class honours degree in Music. Currently I am in demand as a session musician in London playing for signed artists and bands. I am proficient in my musicianship and have a desire to develop others in their knowledge and understanding of music. You will find me to be an enthusiastic, reliable, trustworthy and helpful teacher. 
From the age of 15-18 I began to teach drums, piano and guitar lessons privately. I then went onto further study in music and achieved a first-class honours degree and was awarded an additional prize for the 'Most Outstanding Recital of the Year'. Currently, I deliver pop and rock band workshops in primary schools and also teach private lessons on drums and piano/ keyboard. 
Using my skills, enthusiasm and creativity I teach drums and keyboard in a fun yet professional manner at all levels. I tailor each lesson specific to the pupils desire. I am able to prepare students for examinations through boards such as Rockschool, Trinity Guildhall, ABRSM on either the drums or piano. Additionally, I am happy to teach on a more casual basis for those who would like to learn an instrument as a hobby or simply for fun. After taking lessons with me it is my hope that students develop their skills, techniques, self-worth and confidence.
I have a full DBS check and public liability cover of up to £1million.
Contact:
Tim Graham
Tim Graham Music
Tel: 07581 383703
Email: timgrahammusic@gmail.com
Tim Graham Music on Youtube
www.timgrahammusic.com