Local Mums recommend the best relationship therapists in our area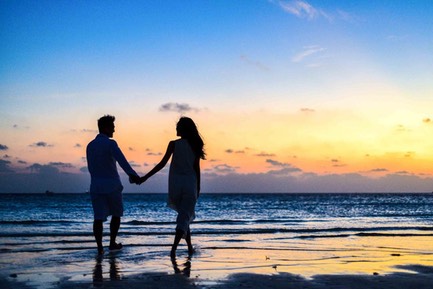 "I highly recommend You Fulfilled to Local Mums. I am beyond grateful to Pascale for her insight, skills, professionalism, warmth, 'humanness', experience and empathy.  As a facilitator, she's excelled with a subtlety that demonstrates her excellence in her field.... This has been the toughest six months of my life and I'm so grateful that Pacale has walked some of that journey with me."
Kay, Local Mum
"I recommend You Fulfilled to Local Mums. Pascale is very committed to her clients; I never feel rushed during a sessions and although time flies, her personal approach makes it extremely good value for money. Pascale primarily is there to listen and guide discussion where necessary; she makes you feel comfortable discussing extremely personal and private concerns. She changed my perception of coaches and how coaching could help me. I would recommend her to anyone in need of a bit of a life MOT."
Katie, Local Mum
"I highly recommend You Fulfilled to Local Mums. When my husband and I first started seeing Pascale I had been unhappy in my marriage for many years and it had worsened to the point where I could no longer see a way forward for us. Coaching/counselling was very much my last resort so that when we split up I would know I'd tried absolutely everything I could."
Carly, Local Mum
"I recommend You Fulfilled to Local Mums. This service saved my marriage. Pascale was calm and communicated well with us, which allowed us to express our feelings freely. The sessions were emotionally and physically challenging in a positive way. I would recommend this service because of Pascale's demeanour and caring approach."
Priscilla, Local Mum
"I highly recommend You Fulfilled to Local Mums. A positive, calming, strategic, interesting, informative service that works. The couples coaching service is very reasonably priced for the time, effort and results."
Louise, Local Mum
"I recommend You Fulfilled to Local Mums. Pascale has been a truly excellent coach to me. She is sympathetic but also challenging. She has a good grasp of life and the general psychology behind it. Her support extends beyond the sessions if I needed and she will always go the extra mile for the people she is working with."
Lucy, Local Mum



Let me tell you about Joanne
Joanne is a married mum with three children
When she came to me she was looking for help to create a happier life for herself and her family.
On paper, her heart was full but in reality she felt desperately unhappy
She wasn't the wife she wanted to be, the mother she wanted to be or the daughter she wanted to be
She was full of self-doubt 
In many ways, she felt like a child masked in an adult body.
She overreacted, had childish responses and although was doing so well in her professional and material world, deepdown felt like she didn't know how to be a grown-up
Issues from her childhood that hadn't been healed were repeating themselves in her adult life, as a mother and as a wife
She knew her triggers but she didn't know how to manage them
She saw her behaviours but she didn't know how to correct them
She heard her words but she didn't know how to silence them
She desperately wanted security… (She had all the security she needed but she just couldn't see it or feel it)
She came to me because she knew I would be able to help her 
She knew I would be able to help her heal her wounds and to fully embody the fabulous woman that she was
She wanted to be a calm and nurturing mother and wife and raise her children in a stable family environment
She self-sabotaged by pushing it all away and then hated herself for doing so
We went right back to the beginning! 
We did all that healing work that was necessary for her to leave her past behind her
We set some goals of how she wanted life to be… No fancy cars or diamond rings 
What she wanted most was to feel loved… To feel secure… To be the wonderful mother and wife that she dreamed to be without all of the anxiety and frustration that came with it 
She dug deep… And when I say deep I mean she really did the work
It wasn't easy… Transformation work often requires us to face things that we don't want to face… But in doing so she rose so wonderfully into the fabulous woman that she is
We looked at coping strategies for managing stress, increased her self-esteem, gave her the confidence that was there but was hidden by her past experiences
She learnt to have a voice! 
Something she felt she had been lacking for so long… To understand her emotions and to communicate them effectively both with her husband, her children and her parents
Joanne is an incredible testimony of what we can do when we really set a clear intention of what we want our life to look like
When we are clear that something needs to change, even if we don't know what or how
She reached out to me because she knew that I was the person to help her
She received therapeutic support, relationship support, life coaching and so much more
Helping women like Joanne to shine and live the life they truly deserve is my thing 
It's what I love and it's what I feel so passionately about
When we embody person we are meant to be, everything falls into place
We thrive and because we thrive everyone around us thrives too
Have you joined the happy and fulfilled mums group yet? If not please do come over… We would love to see you there x
If you would like to know more about how you can live the life you truly deserve, I would love to speak to you. 
Book a call with me here and let's make 2022 to your best year yet 

Pascale
About Pascale 
My name is Pascale Lane (MBACP) and I am a Therapeutic Relationship Coach based in Sutton, Surrey.
I work with women who need help with their relationships. So often, our own childhood experiences will inform how we connect with others as adults; our relationships with our partners, children, family and friends. Most of my clients get in touch with me because there is a problem in their family life that they need help with.
Whether you and your partner or loved one have forgotten how to communicate effectively with each other, or your goals and values have changed, I will work with you to help you reconnect, improve communication and rekindle your love.
Or maybe for you it isn't about reconnecting with your partner or loved one. Maybe for you it's about reconnecting with your self. So often, women can lose their identity while they are so busy concentrating on meeting the needs of their family. Or maybe you are recently divorced or separated and are lacking in confidence or have forgotten what it is like to prioritise yourself. I will help you to remember who you are, set some goals, shift your mindset and find your Mojo so that you can be Happy in Life and Love!
I take great pride in the work that I do and love being able to support individuals and couples to facilitate change. As a Therapeutic Relationship & Life Coach, we will work together to identify your goals and work hard in a time limited manner to achieve them. This will be done in combination of weekly sessions and follow up activities. The more work you put in, the better the results will be.
I have 20 years experience of working as a social worker and a counsellor and believe me, I have heard it all before. When we work together, we will tap into all of those pesky fears and anxieties that are holding you back from whatever it is you want to achieve. Whether it's meeting the man of your dreams, having a stable family for yourself and your children or going out there and grabbing life by the balls and living your BEST LIFE!!
I will help you! All you've got to do is take the first step – book a free 30 minute call and lets change your future!!
Ways you can work with me
My 16 week group coaching program THRIVE is an in-depth experience which combines 1-1 sessions, weekly LIVE group coaching sessions and work for you to do at home in your own time. 
Program goals:
- Gain confidence and a positive mindset so that you can wake up every day feeling happy and fulfilled 
- A more loving and communicative relationship with your husband so that tou both feel loved, respected and heard
-  A calm and peaceful home for your children to grow in where you all feel loved and supported.
Contact:
Pascale Lane (MBACP)
Founder
You Fulfilled
Tel: 07802 792097
Email: pascale@youfulfilled.co.uk
www.youfulfilled.co.uk