Local mums are loving the opportunities in our area for becoming a work-from-home mumpreneur. If you love jewellery too, Stella & Dot is the one for you!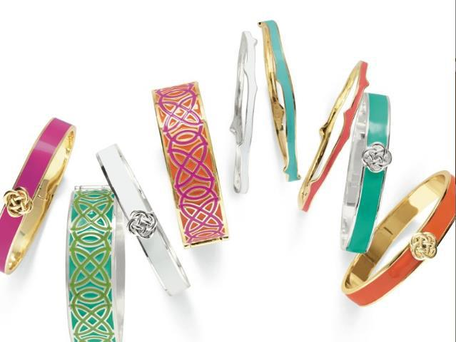 Local mum Abby Hawkes loves the fashion, the flexibility and  the fun of being part of a vibrant community of women at Stella & Dot, a social selling jewellery company that creates flexible opportunities for women to be work-from-home entrepreneurs.
"I love the beautiful, fashionable and boutique-style jewellery and I love being able to build my own business around it," says Abby, local mum to 18-month-old Sienna.
Celebrity fan base
Designed in New York and San Francisco, Stella & Dot products are available exclusively through in-home 'trunk shows' by Independent Stylists and online. Kim Kardashian, Jennifer Aniston, Penelope Cruz, Paris Hilton, Katy Perry and Princess Eugenie are some of their more famous fans.
"I love it because it's all about hanging out with your friends while getting your hands on some amazing jewellery!" laughs Abby. "It is so much fun, it doesn't feel like work, even though it has been an amazing opportunity for me."
"My average hostess receives a free coin pouch (worth £35), £100 in free jewellery and up to three items at 40% off just for hosting and having the girls round," adds Abby.
Personal touch
Stella & Dot is an Inc 500 fastest-growing company dedicated to giving people great style, fun and opportunity in their everyday lives, in a personal way.
"Since I had my daughter, I have wanted to find a job that I could fit around her. With Stella & Dot I can have fun and indulge myself and my friends too!"
You can do it too!
If you would like to hear more about Stella & Dot jewellery and hosting a trunk show yourself then get in touch with Abby.
"I'd love to hear from you," says Abby. "And don't be surprised if you enjoy the experience and the rewards so much you decide to join us as a Stylist. We'd love to have you!"

Find out more about Stella & Dot and read Wallington Mums' reviews by clicking here.

You can contact Abby on 07903 768 448 or abbyhawkes2903@gmail.com
www.stelladot.co.uk/abbyhawkes
www.facebook.com/Stelladotabbyhawkes
Twitter: @abby2903