Playgroups are a good opportunity to get out of the house and meet other mums. There are playgroups on throughout the week in Reigate. Here is our pick of the best groups on offer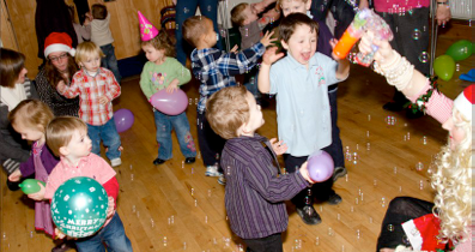 St. Marks Church Hall Toddler Group
Alma Road, Reigate, RH2 0DA
Mondays 9.45 - 11.15 : £2 entry
Tea and coffee served, lots of toys for young babies and toddlers.
Dovers Green Playgroup
Dovers Green Playgroup
Dovers Green School
Rushetts Road
Reigate
Surrey
RH2 7RF
Daily am and pm.
Contact: Lorraine Peters
Tel: 07789 888 673
Reigate Parish Playgroup
Reigate Parish Playgroup
Reigate Parish Church School
91 Blackborough Road
Reigate
Sessions run for 2 1/2 hours and parental involvement is welcome!
Contact: Jenny
Tel: 01737 225 649

Reigate Park Church Playgroup
Reigate Park United Reformed Church
Park Lane East
Contact: Gail Suter
Tel: 01737 241530
Email: playgroup.info@reigateparkchurch.org
www.rpcplaygroup.org.uk
Reigate High Street Playgroup (pre-school)
Methodist Church
High Street
Reigate
Tel: 01737 221 718
Reigate High Street Playgroup
9.15am until 1.00pm  Monday, Tuesday Wednesday and Thursday 
Reigate High Street Playgroup, Reigate Methodist Church, Reigate High Street, Reigate, RH2 9AE
Telephone: 01737  221718 (during sessions)
email: enquiries@rhsplaygroup.co.uk
Starting pre-school is a big step for your child and we are sure there are a lot of questions you will want to ask. Hopefully this website will answer many of them, but please call in and chat to the staff and see the Playgroup in action if you'd like to know more.
Reigate High Street Playgroup was established over twenty-five years ago. It is a community pre-school run by a committee of parents and staffed by trained and experienced play leaders and assistants. The Playgroup operates from the schoolrooms at the rear of the Methodist Church on Reigate's High Street.
It is registered with OfSTED and is a member of the Pre-School Learning Alliance.
The pre-school runs daily during term time and accepts children from the age of two and a half to school age.
Reigate High Street Playgroup is a registered charity.
Our aims are
That the children in our care:
• Develop their full potential at their own pace
• Enjoy their early learning with us
• Leave us happy and confident, ready to move on to the next stage of their life
We work to achieve this through:
• Our partnership with parents, carers and others
• Appointing staff who are trained and experienced in the care and education of pre-school children
• Providing a safe and stimulating environment
• Providing a caring atmosphere in which children feel secure and valued
• Providing a pleasurable and rewarding learning programme which covers all aspects of early years development
• Observing assessing and evaluating children's progress and planning for the next steps in their development