Pre-schools provide education for children aged from two to five years old; they are great places for your child to start getting ready for school. Here is a list of pre-schools in Carshalton.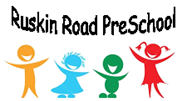 Ruskin Road pre-school is now celebrating its 50th year and we have a small number of places left for September 2017.  We provide a safe and happy learning environment where your child can develop self-esteem and independence through stimulating learning experiences which are tailored to their individual needs and stages of development.  We have a 'good' Ofsted rating which praised the "strong, warm relationships" we create with our children and the "fresh and interesting range of activities" that we plan to "cover all areas of learning well".  We provide for children aged 2.5 to 5 years old and are able to offer the extended 15 hours.  Parental involvement is welcome. To find out more, please take a look at our website: http://www.ruskinroadpreschool.org/ or to book a tour, please contact Lisa on 020 3609 0243 or by email:  lisapearce.ruskinroad@gmail.com
We look forward to seeing you soon!
 
The Adventure Pre-school 
Established in 1990. Providing structured education for 2 1/2 to 5 year olds. Situated in the traffic free grounds of Grove Park.
Grove Hall, Grove Park, Carshalton, SM5 3AL
Contact: Beverley Mallon
Tel: 020 8770 6968
Email: adventpreschool@aol.com
Ark Montessori Nursery Pre-school
Church House, 82 Banstead Road, Carshalton, SM5 3NL
Tel: 020 8660 1921
Busy Bees Pre-school
Victor Seymour School, 
Denmark Road, Carshalton, 
SM5 2JE
Tel: 020 8669 882