Local Mums recommend the best facial massage therapists in our area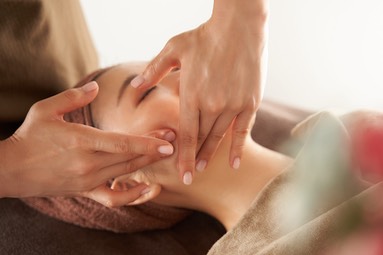 "I highly recommend Holistic Rejuvenating Face Massage Therapy to Local Mums. Irina is a wonderful therapist and my face felt amazing all day! I have only had facials and massage before but this was so lovely and relaxing it really lifted my spirits after exhaustion from being a mum of two young boys and working etc. It was just what I needed! My face felt so much slimmer and my skin so much better afterwards too."
Harriet Goddard, Local Mum
"I recommend Holistic Rejuvenating Face Massage Therapy to Local Mums. This treatment left me feeling totally relaxed, I would definitely have iy again. Irina gave really good aftercare advice too which I've been trying to follow and my fine lines on my forehead are almost non-existent now. You could see that she had been giving my face a 'workout' as my face felt it, which I loved."
Cathy Bayston, Local Mum
"I highly recommend Holistic Rejuvenating Face Massage Therapy to Local Mums. Irina is a professionally qualified masseur and the facial massage I had today was amazing. It was so relaxing and refreshing at the same time, I felt incredible after it!"
Olesya Smith, Local Mum
"I recommend Holistic Rejuvenating Face Massage Therapy to Local Mums. I really want to recommend Irina as a massage master!  I have been going to Irina for massages for a year now. Irina does an amazing full body massage, relaxing or sporty.  And now she also specializes in special facial muscle massage. I couldn't believe my eyes after the first session; my wrinkles were smoothed out and the expression on my face changed and fatigue vanished.  Irina has amazingly gentle yet strong hands.  If I could I would go to her for a massage every day!"
Maya Zinovets, Local Mum
"I highly recommend Holistic Rejuvenating Face Massage Therapy to Local Mums. I'm so looking forward to my next face massage appointment with Irina tomorrow. I was very happy with the result last week especially when my husband said that my face looked as if it was photoshopped!"
Natalia Shildiaeva, Local Mum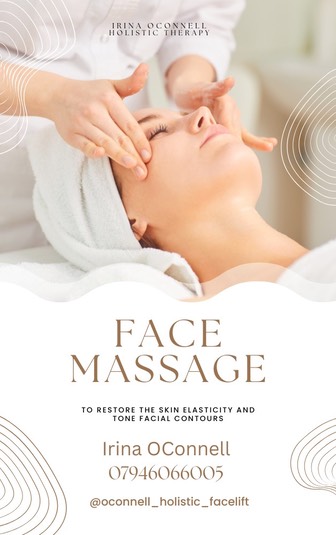 Holistic Rejuvenating Face Massage Therapy
I am a Holistic Face and Body massage therapist, a student of College Naturopathic Medicine (CNM) and mum of three kids.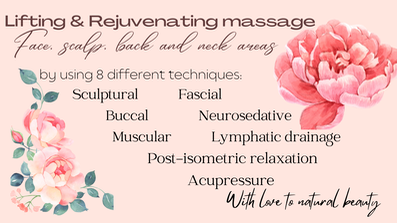 After my third childbirth and related signs of aging I realized the importance of taking care of myself and my mental health. I immersed myself in holistic practices to help myself recover mentally and physically. At this point alternative therapies became an essential part of my wellbeing journey. Acupuncture and Face massages had a hugely positive impact on my health and became the main direction for my further study and qualifications.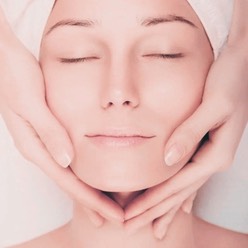 When I started my practice, I noticed the same good effects on the other women who tried face massage therapy. I believe that the healing touch of hands can naturally restore the mind and body. In combination with the most advanced manual techniques on the face, neck, shoulders, and scalp it brings emotional balance, visible rejuvenation effects and relaxation of the whole woman's body.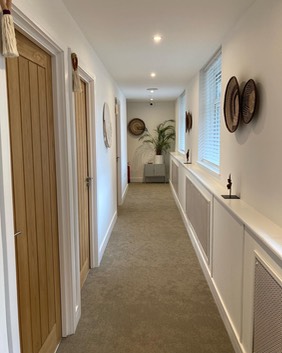 I like to dive into and explore new experiences so I am continuing my education and improving my skills to bring the most advanced techniques and diversity into my practice.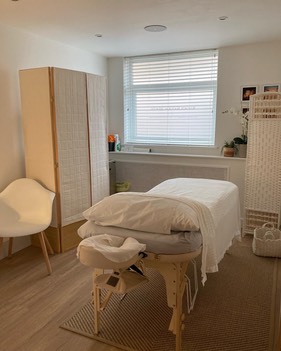 Following my passion and love of natural beauty and for the benefits of your skin I use only environmentally friendly, organic skincare products.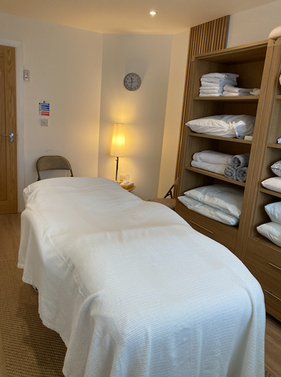 If you would like to book a treatment or ask me any questions about them please contact:
Irina O'Connell
Holistic Face and Body massage therapist
Holistic Rejuvenating Face Massage Therapy
Tel: 07946 066005
Email: ireoconnel@gmail.com
@oconnell_Holistic_Facelift