We may be busy mums but we still like to look nice - and even glam up from time to time! Our Beauty Editor, make up artist and Local Mum Carmel Miller, has some great tips.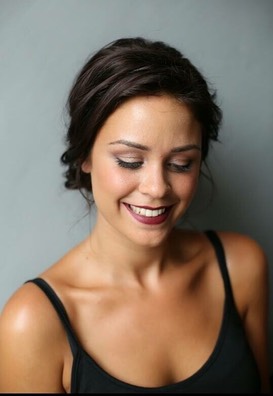 Emergency hair…
Hi mums, if you're like me and wondering what my hair will look like after a few more weeks of lockdown, I thought I would share my blog about testing what I think is an amazing home box dye from Josh Wood Colour.

We also have a Local Mums Discount code  so you can try it too…20% discount when you spend £20 or more.
After my visit to Josh Wood's glamorous salon in Notting Hill I recently made an emergency purchase of Josh Wood Colour box dye before I went on holiday on Friday (*edit this was recorded before lockdown!). Check out the resluts on my vlog below...

See my blog below for details of how to use your Local Mums Discount to shop online for Josh Wood Products.
Josh Wood Colour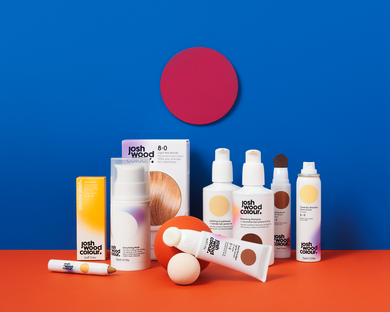 Hello my lovely Local Mums, it would be an understatement if I said it had been a while! I'm fiinally getting to grips with life with two bambinos and I'm back in town with one Whopper of a blog this month... 
How many of you love the romantic idea of going to the hair salon, drinking as many HOT cups of tea/coffee as they will offer you, sitting doing absolutely nothing but relaxing and, to finish, walk out of the salon looking a million dollars..?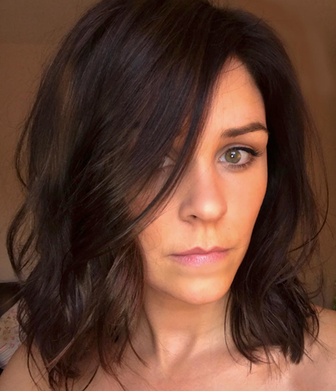 Erm... the last time I had an experience like that (apart from this blog opportunity) was way before children. I daren't even DREAM of attempting to book an appointment at a hair salon for the simple reason that my children have the attention span of a gnat, need constant feeding, toilet trips, meltdowns...need I continue? 
'Get the Hubby to have them!' I hear you cry. 'You deserve your own time, get someone to look after the kids!'  We all know that it's not always possible to make arrangements for the kids to be looked after and most of the time it's more hassle than it's worth preparing for someone to have them.
So when it comes to hair colouring I tend to rely on the old trusty box dye available in all local supermarkets and shops and the bottom line is they suck.  
I have tried so many of the well-known brands and I may have gotten away with rough 'homestyle' coverage in the past but these stubborn greys are not going anywhere and boy do they put up a good fight.
Salon perfect solution
So here is what I think our solution is ladies...The Josh Wood Colour System. 
I have to tell you a little bit about Josh because it's important to know who is behind this amazing home colouring system. 
Josh Wood is one of the most sought-after colourists in the World. With his vision, passion and technical ability with colour he has well and truly established himself over the last three decades in the Beauty World.  With that pedigree, you know this isn't going to be just another standard 'box dye.'
The first thing that struck me when I met Josh and his incredible team of expert stylists is their genuine passion to empower women through hair care and hair colouring.  Josh is the first to say that he loves grey hair and that there is nothing more empowered than a lady who chooses to rock her grey. But he also knows, through many years of listening to women and their hair woes, that lots of us feel our younger hair colour is a big part of our identity. Who knows I may want to rock the grey look when I'm older but hands up that's not where I am right now. 
It may not seem like the be all and end all when it comes to hair or even a little vain but as far as I'm concerned it's so important to get good coverage when you have shedloads of greys coming through thick and fast and generally feel older by the day. I didn't realise just how awful I felt I looked when I let my hair colour go. 
Josh and his team have gone all-out to create a colouring system which is kind to the hair with ingredients that enrich its condition and really do produce a beautiful and healthy-looking, glossy colour. The results of my colouring session were outstanding.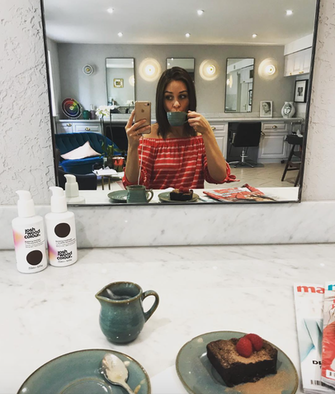 The second thing that struck me was that Josh and his team fully understand that the reality of going to a hair salon to be beautified and pampered is not always an option for all women whether it be for financial reasons, children, time constraints etc. 
Quality finish
With all this in mind, Josh created a simple colour system which is easy to use and affordable but with a salon-quality finish.  
Now obviously we are not professional colourists and never REALLY know what we are doing when it comes to colouring our own hair and this is why it is important to actually read the instructions; there are guidelines and must-knows about how to use the products.  But it's very simple and as mentioned on my Vlog Josh also has consultation help online which you can find on www.joshwoodcolour.com.
You can even send a photo of your hair to hello@joshwoodcolour.com to be shade matched by Josh's expert colourists. The team will also recommend your personal Josh Wood Colour system products.
No one is trying to banish hair salons because these are our little havens when we do actually get the time to go (and goodnes knows we do deserve a bit of pamper time). But this treasure of a colour system will solve our quick-fix solutions, cancelled appointments, last-minute nights out or general 'OMG, I didn't realise my hair looked so grey!' moments.
I really enjoyed my experience at Josh Wood's salon; not only was it a treat to have some time on my own but the team there are so welcoming and genuine I didn't want to leave.  I loved their passion to strive and create a strong and effective hair colouring product for us ladies with grey troubles which will give us the confidence boost we need to look and feel great...in the comfort of our own homes!
Below are the products I have used personally and I will definitely be re-ordering either through the Josh Wood Colour website or picking them up from selected Boots stores across the country.  Josh Wood has also offered Local Mums members a massive 20% off orders of £20 or more which is fantastic and worth the investment. I can't emphasise enough: you have got to try these products!
Our exclusive Local Mums Online discount code is Viplocalmumsonline to use on the Josh Wood website at checkout.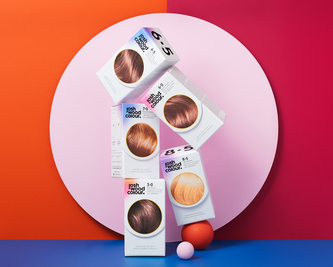 Permanent Hair Colour
They have 12 ranges of colour with 100% grey coverage…and this is actually true.  You also get a little more than your 'bog standard box dye' not only do you get the expert colour and colour activator but you get salon-quality gloves that FIT your hands and don't slide all over the place, protective barrier cream to stop the dodgy dye line we all spend days scrubbing off, stain removing wipe and the deep conditioning treatment.  Definitely get your pennies' worth there at £10 a box. This colour left my hair looking so rich, healthy and shiny with the aftercare products this will last until my next colour, no doubt.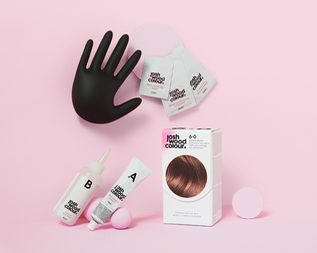 Tinted Shampoo
This really is instant coverage which you can see in the Vlog.  It didn't leave a sticky or tacky residue at all and didn't leave me with tinted fingers as some have don't in the past. So this will definitely be on my order.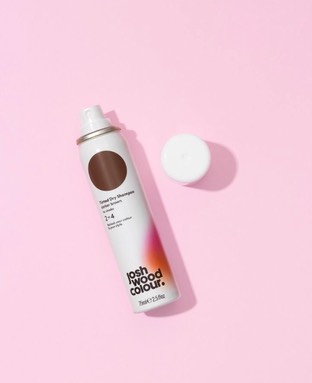 Shampoo and Conditioner for Brunettes
This contains UV filters …yes I said UV filters - for your hair! This is to prevent fade and prolong your colour which is a new one for me but completely makes sense.  We have protection in our face creams, foundations….of course we should consider it for our hair.  You can find the ingredients in the products online.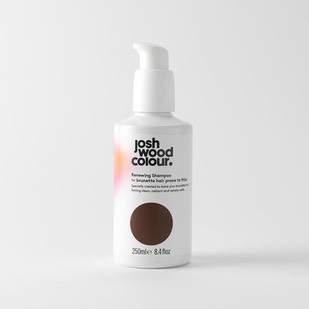 Everything Mask
The ultimate care for your hair.  I have got to say I have never looked after my hair.  I always bought whatever shampoo was on offer and wondered why my hair always had a 'dullness' about it…Is it any wonder?  This is a MUST and a long-term investment.  You only have to use once every couple of weeks and with the smallest amount.  It really does make your hair so soft and shiny without that heavy feeling like you may have not washed the product out properly.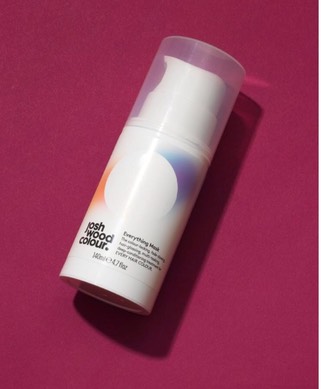 Here's my Vlog if you want to see what happened on the day I went to Josh Wood's salon :-)
Visit the Josh Wood website www.joshwoodcolour.com and use our exclusive code Viplocalmumsonline for your 20% Local Mums Discount when you spend £20 or more on any of these products.

Happy colouring Local Mums!

My Speedy Morning Make-up Routine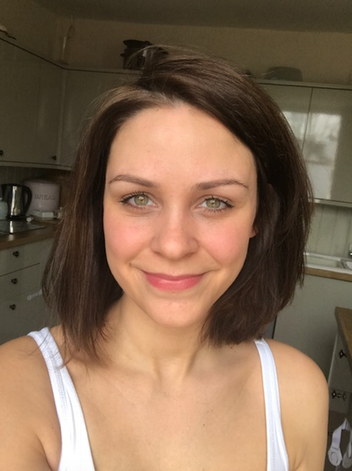 Aren't morning routines a drag?  I don't know about you but a majority of the time my morning make-up routine is more of a chore than a treat.  It's not always achievable to put on my face when Harris is having his morning nap (that's if he decides to have one!) as my window of time changes constantly along with my wifely duties!  
So this month's blog is slightly different to the last as I have decided to mix things up a little.  Attached with this blog is my 'morning routine' demo (scroll down for video).  I plan on doing more of these creating different looks and sharing the products I feel are best for the job along with handy tips.  This is my first demo so please bear in mind there is LOTS of room for improvement!  This blog and demo is based on how I achieve a look that enables me to leave the house looking relatively human in a realistic time frame.  I am not saying that as mums we NEVER have time to beautify ourselves and that we only ever have five minutes to get dressed and out of the door.  BUT I think it is fair to say time is limited and would be nice to have those small tips or products that make our lives a little easier and give us those extra minutes to feel confident and beautiful.  We deserve that...
Working as a make-up artist I find it is a common assumption that you have to pay top dollar and only use the most well-known/expensive brands to achieve a great look.  I disagree.  Yes, the high-end make-up brands are great and there are some products I just wouldn't go without having in my professional kit.  However, you can also use the good old faithful 'high street' brands which are just as good, even more so for everyday use.  The products I use in this demo are a mixture of both high street/designer brands which work well for me personally but as explained on the demo if you have any questions about products or techniques please do contact me through Facebook and I will gladly answer any questions.
So here are the basic products I use in my morning routine to create a simple quick and fresh look:
No7 Stay Perfect Foundation and Benefit Erase Paste.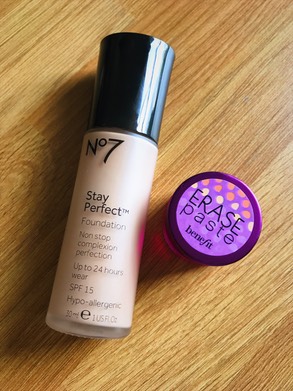 Not only do No7 have a great selection of shades for all skin colours but this particular 'Stay Perfect' range has great coverage and is comfortable to wear.  You can build up the coverage if necessary but overall it is light to and achieves a lovely even finish.  For those with problematic skin Estee Lauder Double Wear Stay-In-Place Foundation or L'Oreal Paris Infallible Pro-Matte Foundation would be better.
Benefit Erase Paste
This is one of my MUST haves.  I will not go anywhere without it and if there is one product I will not leave the house wearing it is this.  You only need a small amount and trust me it does what it says on the tin! This comes in three shades: 1, 2 and 3 (1 being the lightest).  My eyes are ALWAYS dark and tired and a little dry at times so as well as a concealer this is an eye brightener which reflects light ever so slightly lifting dry/tired eyes and those unforgiving dark circles.  Again, you can build up the coverage if necessary and I would definetly recommend starting off with a light application as with any product if it is not worked into the skin properly and too much product is used this can create those 'creamy creases.' 
Laura Mercier Brow Definer Gel and Rimmel Brow Pencil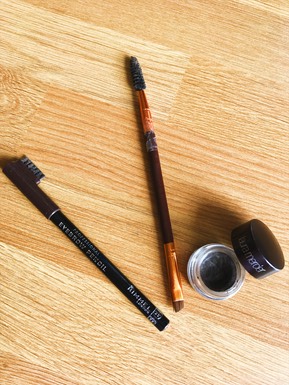 This Laura Mercier product was one of my first purchases as a make-up artist and it lasts forever!  This comes in three shades: warm, fair and soft.  It really does allow you to create a natural even brow and is easy to apply.  I do prefer using this over the typical brow pencil or the stronger pigment products especially if you are not so confident in applying it or have little time to perfect the shape.  The definer gel is not cheap but WILL last a life time. To apply this product any small angled brush will do the job there is no need to spend a fortune.
Maybelline Lash Sensational Mascara and MAC Zoom Fast Black Lash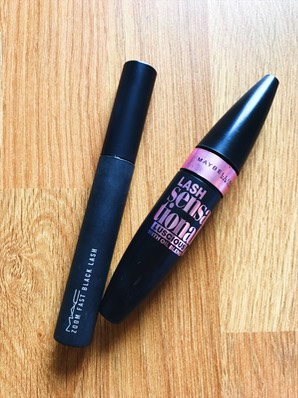 Both of these products are great for quick application with maximum effect.  You really don't need layer upon layer with these so they are ideal for those speedy morning routines.  Of course, if you have the time and prefer a heavier look then layer away!  For me personally mascara is my 'bug bear' so the less time I spend applying my own mascara the better.
Make-Up Galley Good to Glow Bronzer, NARS Blush and MAC Conditioning Lip Tint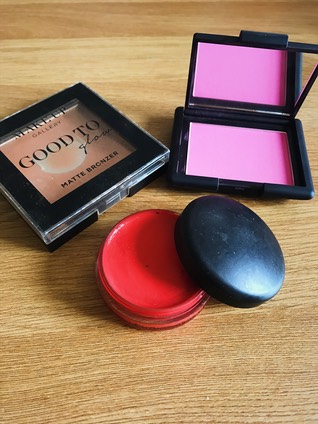 Make-Up Galley Good to Glow Bronzer
£1….YES £1!!  This little gem was recommended to me by a friend and I had to try it just to see what the fuss was all about.  I would not use this in my professional kit or on clients but it is great for everyday use.  They come in three or four shades and if like me you are a serial 'bronzer dropper' you can forgive yourself at £1.  
NARS Blush
I mention this in the demo as I actually LOVE the brightness and vibrancy of the colour, it reminds me that summer is only around the corner and with just a touch of this you can bring the face alive.  You can use any bright colour blush as long as it compliments your natural skin tone so do bear this in mind when selecting your blush colour.  There are plenty of colour charts online you can check against your skin tone, hair colour and eyes to determine the warmth or coolness of your skin tone and which 'season' you may be.  This is worth checking ladies, you will be amazed at the results! I find Pinterest have some great charts http://pin.it/6wYDlyE 
MAC Conditioning Lip Tint
By adding a splash of colour on your lips you can change a very basic/natural look into a funky effortless look.  Lip tints are the way forward.  No need to apply lip liner and you can build the colour up to your desired intensity.  Now in my demo I actually used this on my cheeks as blush – I know….many of you are thinking I'm crazy but you will be surprised how many of your make-up products are multifunctional.  In addition to this I do prefer using crème blushers on my face anyway and using this MAC product gave me a little glossy glow.
No7 Lovely Lips Lip Balm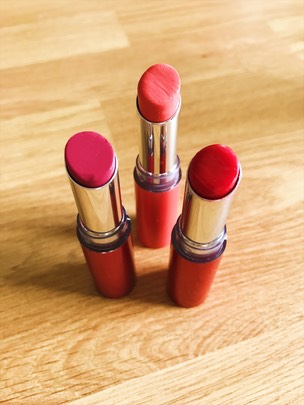 These are beautiful and feel amazing on the lips.  My lips are always dry so to have something like this with colour that doesn't clump or dry out your lips is a winner in my eyes.  These come in four shades – three of which I demonstrate in the video (below).  SO easy to apply and it really does lift the overall look.


April
Weddings...
Belated Happy New Year to all our lovely Local Mums! I hope this year has been kind to you all so far?
With all the chaos that was Christmas and New Year well behind us I am sure you are all with me when I say it's a little bit of a relief to get back to some kind of 'normality'?   
My first blog of this year has a slightly different twist.  As you all know I am a make up artist (MUA) with lots of wedding experience.  Recently myself and a fellow MUA organised a wedding photo shoot at Russettings Registry Office  in Sutton….and I'd love to let you know what a beautiful setting it is.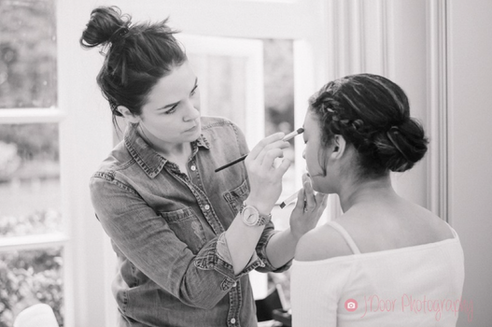 Specialising in bridal make up it's important for me to know the services in my local area offers so when questioned by clients about wedding related queries I am able to offer suggestions where I can.  I have to admit to being a 'Sutton girl' and having lived in Cheam for over six years. Russettings is just around the corner from me…but I had never visited and had no idea how beautiful this wedding venue is. It was a very pleasant surprise!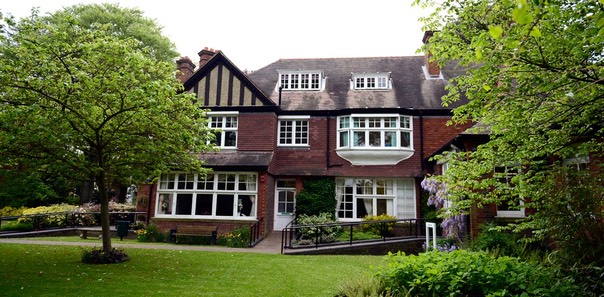 Tucked away from the roadside on Mulgrave Road, Sutton, there is a charming Edwardian villa built in 1899. The house was originally built for the Walls family.  Yes that's right, that Walls family, and we all remember the advert with the dog advertising for Walls sausages…I digress.  This picturesque venue is definitely not short of character, which is immediately obvious both inside and out.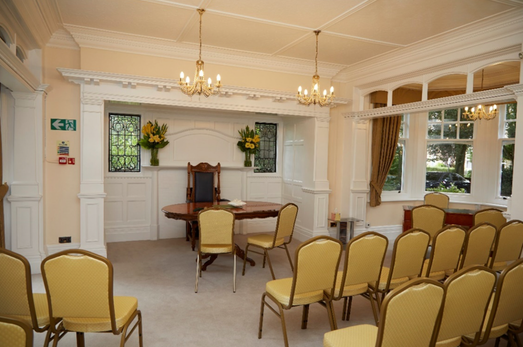 The Drawing Room at Russettings (pictured above) is delightful.  I love the fact that although neutrally decorated the colours feel traditional and characterful and compliment the period features.  This room can hold up to 30 guests for the more intimate wedding ceremony. This stunning room also opens up into the beautiful secluded gardens for photographs.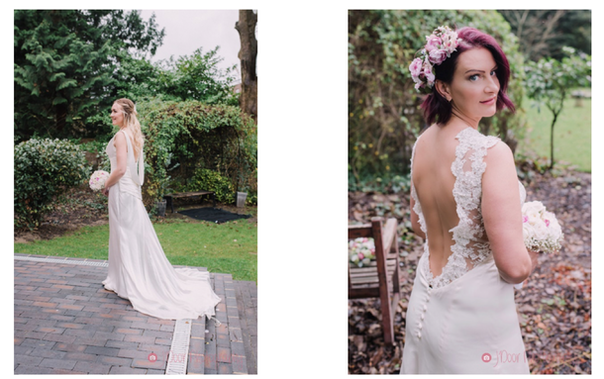 The garden is full of little magical settings perfect for wedding photographs.  The towering trees and rustic pergola create the tranquil setting, creating those precious memories of your day.
There is also the chance to make use of the contemporary Garden Room (picture below) which offers more space and can hold up to 90 guests.  This room is not only a great size for the larger wedding, it is bright with stunning views of the secluded gardens. This larger setting is perfect for those who are aiming for a more modern celebration.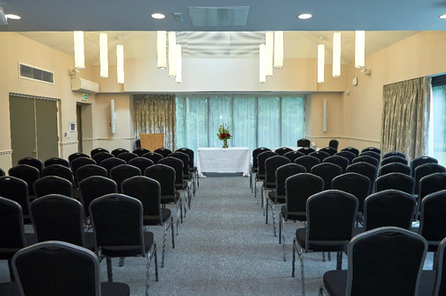 I genuinely have a little soft spot for this venue.  As well as being local to me, it clearly offers so much, catering for all tastes.  This hidden treasure also offers services for baby naming ceremonies and renewal of vows ceremonies.  I know how easy it is to get caught up the whole 'big white wedding' vibe and I think there is a lot of pressure to 'out do' or go bigger and better. We can become blinkered to what is on offer on our own door step.
If you are a bride-to-be, knee deep in wedding planning and struggling to settle on a venue, Russettings Registry Office could well be a strong contender.  This year is my own year for wedding planning as we hope to get married in the summer of  2020. I am now planning on holding my legal ceremony in the Drawing room of Russettings…so watch this space!
Make-up by Mel Miller and Glamavan – Toni Cassidy
Bridal and Makeup Photography by J'Door Photography
Bridesmaid Dresses by Matchimony
Hair by Emma J Stylist
Flowers by Louisa Jane Florist
January 
Toxic-free make up?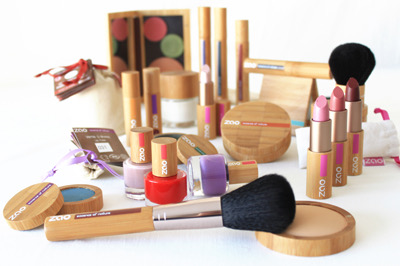 Happy New Year amazing Local Mums! We've made it to 2017 and I have a feeling it's going to be a good one.  
I am sure we have set those 'original' New Year resolutions related to self-improvements, better financial decisions…etc.  Am I right?  Well typically I have set a few for myself: family to eat healthier (standard); to complete my ever growing 'household to do list' and to expand my knowledge and make more of a conscious effort to research the products I use not only on myself but on my clients.   
Now I have a question to ask you all - and be honest.  How many of us are aware of the beauty products we use, what they are made from, what they are tested on.…?  I will openly hold my hands up and say I have never made the effort to find out unless on occasion I am told.  It has only recently been brought to my attention when a few of my clients questioned whether any of the make-up products I used were vegan or cruelty free.  My honest reply was "I have no idea." 
In the society/culture we live in today there is a clear growing trend to be more health-conscious, taking more of an interest in what we consume and I think, like everything in moderation this is a positive thing.  We as mums spend our lives checking the sugar/salt content of the food we feed our children and any other curious facts we can investigate….but do we apply this logic to the less obvious or what we would consider the 'less important things'?  
Just before Christmas I was lucky enough to meet with a lovely representative of Zao Cosmetics who introduced to me this brand - which I had never heard of previously.  Zao Cosmetics is a certified 100% organic brand free from ALL toxic chemicals including parabens instead using micronized silver as a preservative (clever eh?!).  For those that are unsure what parabens are its a preservative used in many of our skin care and beauty products today.  This isn't necessarily harmful for us to use but can cause irritation to those particularly with sensitive skin (Eczema, dermatitis etc.) or who are prone to allergies.  All products are cruelty-free with no testing on animals, a majority of its products are vegan friendly (these are all labelled on the website) and get this….the packaging is not only sustainable AND refillable but it's made from bamboo!  So we do our bit for the environment AND we look amazing whilst doing it! SOLD!
Now for the fun bit.  I have tried and tested a selection of these products and I have to say I was impressed.  I'm not going to lie I had already assumed the products may be a little disappointing.   Having been made from 100% natural ingredients, kinder on the skin…etc. I predicted the pigments wouldn't be particularly strong and the overall coverage may not be effective… but I couldn't have been more wrong.  
This brand isn't high street prices but it's affordable which I find really appealing. Don't get me wrong it's lovely to have the 'token' designer item in our make-up bags but let's face it for us everyday mums and our 'New Year budgets' this is not realistic.  The prices lay just below the higher end of the market which isn't bad given that effectively Zao a specialised product.  Also because a majority of the products are re-fillable the infills are cheaper to buy – What some may call a 'game changer' and most certainly a long term make-up bag investment!
I know some may not care for what their beauty products may or may not contain or how they are tested/produced but we SHOULD care what we put on our skin. I am by no means suggesting we boycott all non-vegan/non-organic beauty products but I do think we should broaden our minds a little.  Something to think about….
So here are some of the products I tested and would strongly recommend you visit the That's The Look website to find more information on all of the products available.  I know most of us mostly use Facebook so here is the link to That's The Look Facebook Page where questions and queries can be made to a rep directly.   At the moment there are special offers not only on Zao but on other products so take advantage whilst the promotions last and keep with-in those New Year budgets!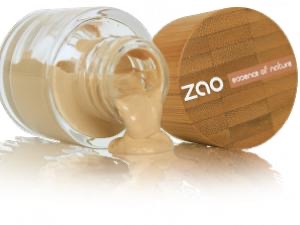 Silk Foundation
Due to the ingredients (Jojoba, shea butters and sweet almond oil) the consistency felt thick to apply initially (although you do not need much) but amazingly not only was the coverage great but once applied felt very light overall! There are so many shades to choose from however these products are only available online so the only downside is not physically being able to test the colours.  Having said this they do 'Beauty Zao tips' assisting you in selecting the correct shade for your skin tone and you can email they with any enquiries.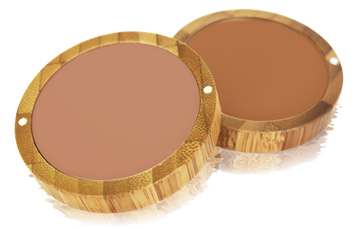 Compact Foundation
Now only browsing what is in our average compact powder compared to Zao….WOW is all.  For the average compact the list is endless and lots of scientific words I have never heard of…. Zao compact powder on the other hand and I quote (from the website)  'has three specials components rich in organic silica (silica powder, bamboo powder and bamboo rhizome oil) with regenerating properties, Zao compact foundation is a true skin care.' Enough said.  The pigment was strong and only needed the tiniest amount for the desired effect. This one will be going in my professional kit.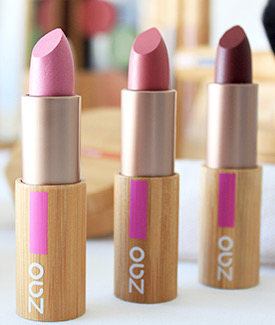 Matt Lipstick
This was my favourite.  Again, pigment was strong and the application was So smooth and creamy.  It left a very luxurious feel and when you see the ingredients listed on the website it's easy to understand why.  I found it lasted for a majority of the day and will definitely be purchasing a 'few must have' shades for personal and professional use.
December 
A festive 'Hello' to all of our yummy Local Mummies!
It's December, the time of year where we, as mums, get to request those all important treats we so desperately deserve from our families. So ladies, start dropping those (not so!) subtle hints for for all the pampering Christmas day goodies you desire. Personally, this year, I'm lusting after these Dermalogica skincare bits and as I've been a really good girl, I'm hoping Santa will overlook the pricey tags.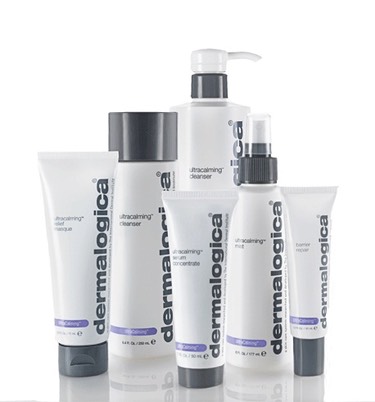 My first year as a mum has been amazing to say the least.  I am pretty sure it's the best job in the world, watching and helping our little humans grow into amazing beings. But on the flip side, motherhood has taken its toll on my skin. I'm not surprised though and only have myself to blame as I have seriously been neglecting my beauty regime. Currently expecting baby No.2 I am determined this time around to do as much for my body as I can. We all know pregnancy can be a very special time in a woman's life but it can also leave us feeling drained, emotional and EXTREMLEY hormonal.  The dreaded glimpse in the mirror and all I saw was tired eyes, dark circles and uneven skin tone not to mention the 'eat what you can when you can' diet (having a 15 month old!) which constantly leaves my skin prone to break outs.
Local Mums' beauty
A local salon of mine is working in partnership with Dermalogia, offering a service called 'skin mapping' and wait for it...ITS FREE!! (www.bebeautiful.co.uk based in Cheam and Carshalton, where Local Mums members get a 10% discount too!) With skin mapping they take a deep close look at your skin.  The therapist wears a head piece which has a very thick magnifying glass device allowing them to identify the problem areas and your strengths. The therapist then recommends products for your skin type to help battle those problem areas, whether that's skin type, congestion around the nose, fine lines, dull complexion etc.
I went along and I was amazed at what they discovered.  I had my face all wrong and the products I was using clearly were not doing their job.  I had both dry/oily areas and because I constantly touch my face this was causing blocked pores and blemishes. I have only been using the products a week, but I can honestly say I am amazed by the results, which is why I'm recommending the brand in this week's blog. I finally have a routine (hooray!) where I take the time to cleanse and moisturise my face and already feel confident enough to brave the public streets without my 'face on' and my skin is so much better that some days I don't feel the need to wear much make-up giving my skin a few days off to breathe.  That's got to give us a few extra minutes in the day right ladies?  I have managed to swap my bed-raggled, tired mummy face for a fresh, bright and slightly younger looking (if I do say so myself) Yummy Mummy face! And I want to help you do the same, so here are the products that I have been recommended. Treat yourself to a lifetime investment and start dropping those hints ladies!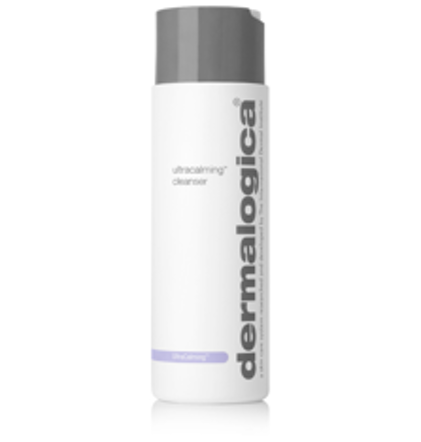 This ultra calming cleanser is so gentle to use on the skin. You only need a pea size amount which also means it lasts a long time. Just a warning ladies because this is so gentle on the skin it does not remove waterproof mascara so I would advise the removal of stubborn make-up products before using the cleanser.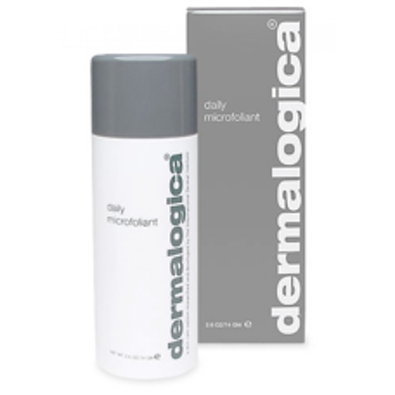 The daily microfoliant again is one of those that will last. It comes in a powder form and you only need half a teaspoon amount in the palm of your hand with a tiny amount of water. It's gentle grainy texture softy exfoliates your skin without leaving the irritable blotches others leave behind.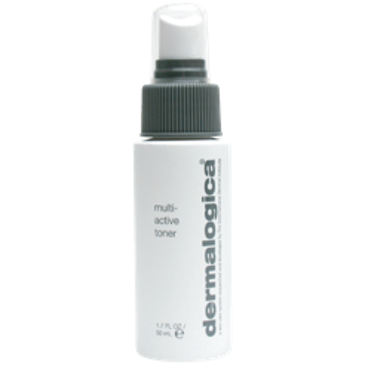 The multi-active toner is one of my favourite products to use especially in the Summer. You only need two sprays for full coverage and leaves your face feeling so refreshed...no cotton pads needed for this toner!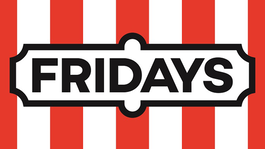 This intensive moisturiser is a dream. It really moisturises the skin without leaving that glossy shinny finish.  Again, only a pea size amount is needed for the face and neck.
Carmel (mainly known as Mel) is a Cheam Mum, a full time wife and mum of two. Mel is a qualified make-up artist @melmiller_mua (Instagram) specialising in bridal and occasion make-up as well as being a self-confessed beauty addict!  Mel juggles her profession as a make-up artist, full time mum and beauty editor in the hope of making our beauty lives a little easier recommending products and beautifying tips for our busy lives.