Kidspace is looking for our help to select local charities to support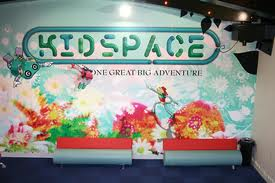 Kidspace in  Croydon is looking for a charity to support – and would like your
help deciding who.

They are currently running a poll on our Facebook page to find out which
charitable organisation we would most like then to help in 2012/2013.

To make our decision easier they've narrowed the choice down to 4 finalists:

• Shooting Star CHASE, a children's hospice caring for over 600 families
living in west London, Surrey and West Sussex [www.shootingstarchase.org.uk]
• Croydon Deaf Children's Society is run by parents and friends of deaf
and hearing impaired children living in or around the borough of Croydon
[www.croydondeafchildren.org.uk]
• Purley Youth Project, a club for children aged between 7 and 12, with
the aim of giving them a safe environment to do activities
[www.pypjuniors.co.uk]
• Jigsaw works to support children and young people through trauma, loss
and bereavement [ www.jigsaw4u.org.uk]

Kidspace will raise money for the winning charity in a variety of ways
including proceeds from its planned Halloween events and various fundraising
days.

They will pick a winner via their Facebook page on October 5th 2012. Visit
www.facebook.com/kidspacecroydon.