Dance classes are a great way to get fit while having fun. Local Mums recommend the best ones in our area.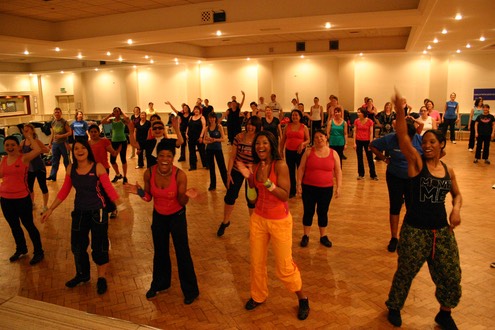 "I have been to a lot of Zumba classes with different experiences, some good and some not very good. Since March 2012 I have been attending Matico Zumba classes two to three times a week and the instructors are by far the best I have experienced. The two Matico instructors are professional dancers who bring fun and laughter to an intense Zumba routine. People attending the classes are all age ranges from age 16 upwards. For me, attending these classes has helped me lose weight and tone up burning an average of 800 calories per session. The group meets up for social events each month so it's not all hard work!"
Brenda Murphy, Local Mum 
"I have been going to Matico Zumba since their very first class back in November 2010 and attend three nights a week. I have to say I have loved every single one and now you will even find me doing one or two of my own routines on the stage during classes! Enrico ensures that every class is very energetic but also full of fun and laughter! I'm sure that laughing while doing Zumba burns more calories. At the very least it will exercise the face muscles!  The Matico Zumba family are very welcoming and I would say to anybody if you haven't witnessed the Matico hips then you haven't experienced Zumba at its best!"
Angela Hegarty, Local Mum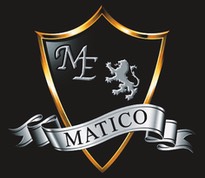 Matico Zumba
Matico Zumba: The most exhilarating work out you've ever experienced!
Zumba is a fitness program inspired by Latin dance.
Let's face it, working out can be healthy, rewarding and beneficial. Working out can be lots of things but it's never been known to be an exhilarating experience. UNTIL NOW!
The Zumba® program fuses hypnotic Latin rhythms and easy-to-follow moves to create a one-of-a-kind fitness program that will blow you away. Our goal is simple: We want you to want to work out, to love working out, to get hooked. Zumba® Fanatics achieve long-term benefits while experiencing an absolute blast in one exciting hour of calorie-burning, body energising, awe inspiring movements, meant to engage and captivate for life!
For More information about Matico Zumba, please contact us. 
Special offer for Local Mums
First class free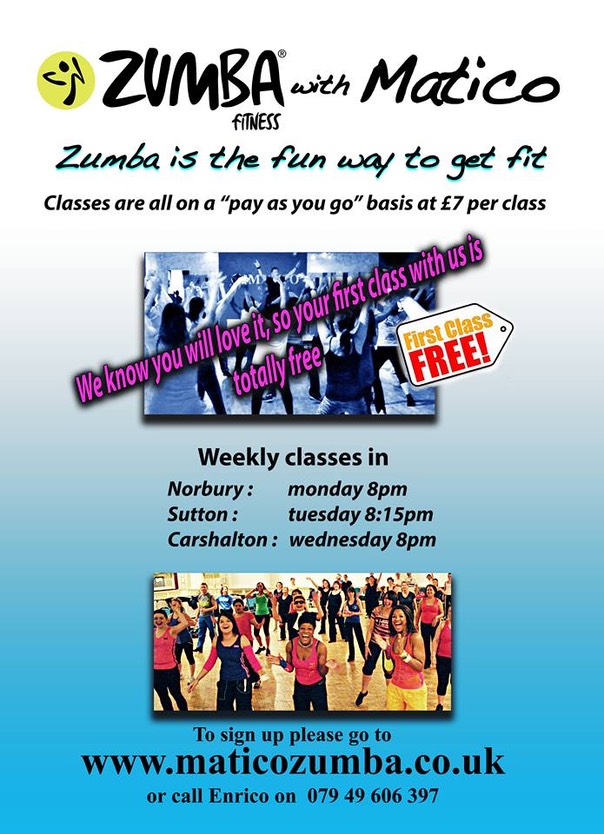 Contact:
Enrico Stey
Matico Zumba
Tel: 07949606397
Email:enricostey@mac.com
www.maticodancestudio.co.uk