Local Mums recommend the best indoor rowing studios in our area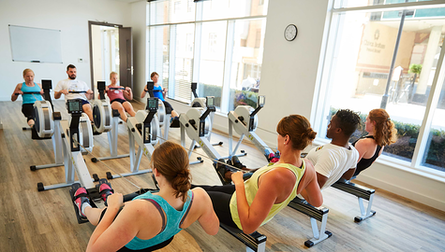 "I highly recommend Kingston Rowing Club Indoor Rowing Studio to all Local Mums. The facilities are fantastic and instructors are all really helpful. I think I may be hooked!"
Julie White, Local Mum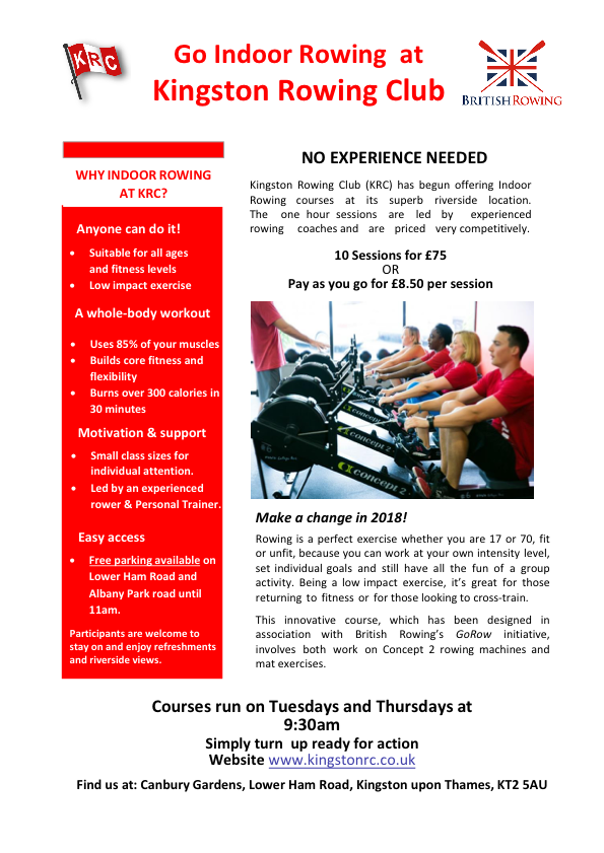 Kingston Rowing Club Indoor Rowing Studio
Go Row Indoor classes are fun, sociable group exercise classes that combine indoor rowing and circuit-based exercises.
Suitable for all abilities and run by qualified Go Row Indoor Instructors, these classes are the perfect workout.
Location: Canbury Boathouse - In Canbury Gardens next to the Boaters' Inn.
Parking: There is free parking up to 11am on Lower Ham Road (section 100m north of the Boathouse) and in Albany Park Road which runs parallel to Lower Ham Road. 
Contact:
Dermod Sweeney
Kingston Rowing Club Indoor Rowing Studio
Tel: 07816 284 154
Email: info@kindstonrc.co.uk
www.kingstonrc.co.uk