Local Mums recommend the best football and tennis classes in our area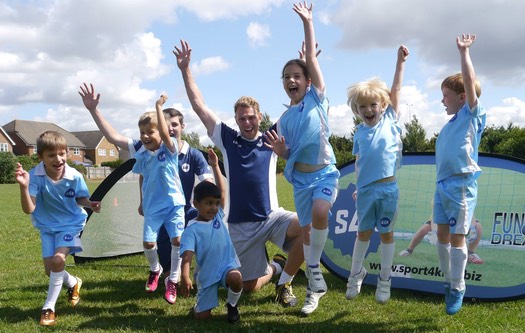 "I highly recommend Sport4Kids sports classes to Local Mums. My son has additional needs and finding an activity club he enjoys is always tricky but he absolutely loves Sport4kids. The staff are fantastic and my son always says how much fun he has had. They are the best!"
Sarah, Local Mum
"I recommend Sport4Kids sports classes to Local Mums. My son loves them! The staff are always so helpful and engage so well with both children and parents."
Jo, Local Mum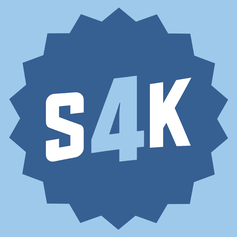 Football classes
Based on the Dutch Coerver, Spanish Tiki-Taka and Brazilian Futsal Methods, we develop our children's mini and micro motor skills,using the Montessori teaching method and the best practices from child psychology and children's learning. 
S4K Football is available to toddlers and kids from 18 months to 14 years.  Each class has a dedicated curriculum and Practice@Home book so that you can help your child to develop their skill level outside of the class.  Coaches and parents monitor each child's progress and once a child has completed the skills in their Practice@Home book, they are given a certificate and promoted to the next age group.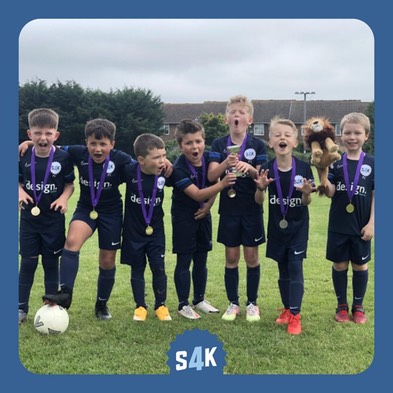 S4K Tournament is available to children from 4-5 years of age, where they compete in small sided games with other S4K Development Centres for medals and trophies under controlled competition.  Children graduate to the S4K Football Club at the age of 6 years, where they play in local FA registered leagues.  
Book your child's football classes here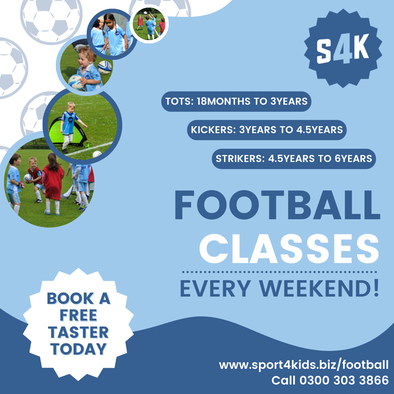 Tennis classes
Our tennis classes cater for 18 month old toddler and up through to young adults in our kids tennis classes.   We start off with exciting toddler tennis classes for the youngest children and build the core skills that will be used in competition at a later age. Our tennis classes have been specifically designed to develop every child's physical, psychological and social skills. We teach the fundamentals of movement and motor skills in order to lay the foundation for technical tennis coaching as children get older.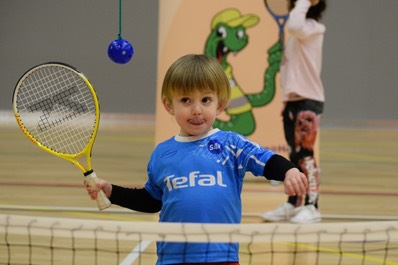 As part of Sport4Kids, the S4K Tennis program features our wonderful S4K Sports Entertainer team, specialising in developing children from toddlers and upwards in order to improve their confidence, listening and social skills like turn taking and listening to instructions. All of our toddler and kids tennis classes are designed around our easy to use S4K Tennis Player Pathway, which allows parents, coaches and children the chance to monitor their progression in learning new skills at every session.
Book your child's tennis classes here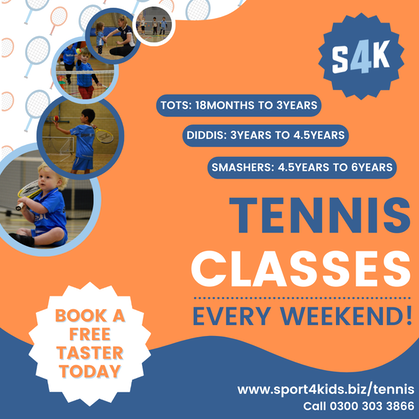 Contact:
Sport4Kids
Tel: 0300 303 3866
Email: enquiries@sport4kids.biz
www.sport4kids.biz