Local Mums recommend the best Christening and First Holy Communion shops in our area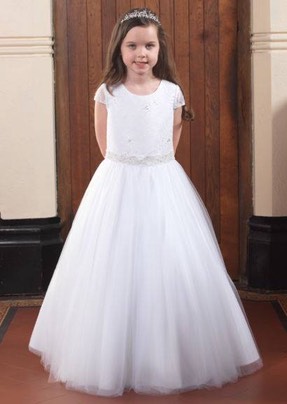 "I highly recommend First Holy Communion to Local Mums. Amazing people, so helpful and friendly! We got an amazing dress and literally couldn't have asked for better service!"
Kerry Jeeves, Local Mum
"I highly recommend First Holy Communion to Local Mums. Absolutely amazing service. It's the second time we have used the shop. They are so friendly and helpful."
Louise Dunne, Local Mum

"I highly recommend First Holy Communion to Local Mums. I used this site for my daughter's First Communion. I had shoes sent to us which were a little tight and they happily sent a replacement pair without getting the first pair back as time was a bit of an issue. I also bought beautiful books, a bag and gloves. They were all beautiful. In the end the shoes were very comfortable as were the gloves on the day. I'd highly recommend this family run business."
Julia Madden, Local Mum
"I recommend First Holy Communion to Local Mums. They have so many beautiful dresses to chose from. We narrowed it down to two dresses, bought one and I'm still thinking about the other one! They were so helpful and friendly."
Kelly Dowden, Local Mum
"I highly recommend First Holy Communion to Local Mums. Great family-run business where you can buy everything you need for your child's special day."
Annmarie Nero, Local Mum
"I recommend First Holy Communion to Local Mums. A great range of dresses,gifts and decorations. Fantastic service and atmosphere."
Marzena Wach, Local Mum
"I highly recommend First Holy Communion to Local Mums. Excellent service. Great product and good selection. I will definitely use them again when my younger grandchildren make their First Holy Communions."
Jan Miles, Local Mum
"I recommend First Holy Communion to Local Mums. Very professional attitude, warm and welcoming. My daughter's dress is so perfect."
An Na, Local Mum
"I highly recommend First Holy Communion to Local Mums. A great service for all things from Christenings to Holy Communion gifts. Take a look at the website, you won't be disappointed."
Maria Cole, Local Mum
"I recommend First Holy Communion to Local Mums. Excellent service, very friendly and helpful, lovely people. We got everything we needed for our special day."
Claire Elizabeth Dartnell, Local Mum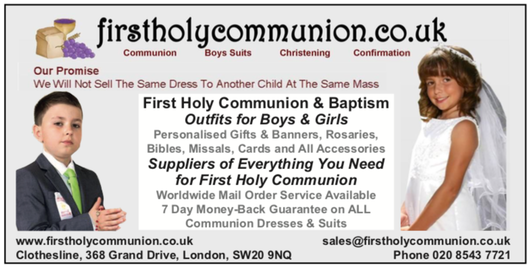 First Holy Communion (retail shop 'Clothes Line') is a very popular and successful mail order and retail outlet based in South West London, SW20 9NQ.  Clothes Line is open six days a week with the same stock and more that you see online.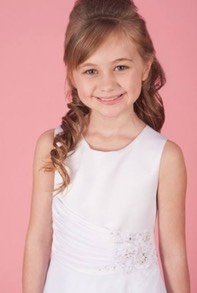 Many visitors to the site often report that they are visiting because of a recommendation from friends, neighbours and parishioners. Visitors to our retail outlet always comment on the warm, welcoming atmosphere and how happy they are with the service that they receive.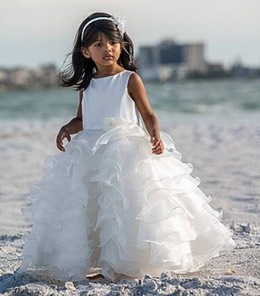 As cradle Catholics and active members of our Parish Community we benefit personally from having been through the Sacraments with our children.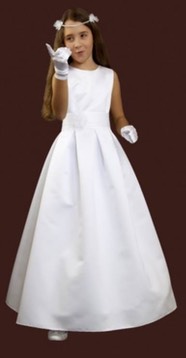 We have committed staff who work well together to ensure every customer leaves us with whatever their personal requirements are.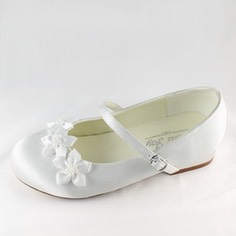 We are proud of our achievements over the last 20 years but are constantly seeking ways to improve. As Catholics we firmly affirm the spiritual development of our children is based on the Church teachings and on the Christian principles of love, respect, selflessness and forgiveness.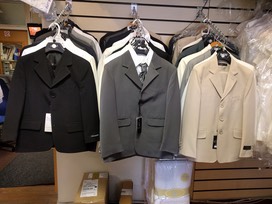 We enjoy a high level of local and UK support and we firmly believe that we have helped many families over the years during a crucial time in their lives. We hope that you find our website a useful introduction to the First Sacraments, but please email us or visit the shop in South West London if we can be of further help. We hope you will tell family and friends about what we have to offer and we look forward to helping you and your family at this special time in your family life.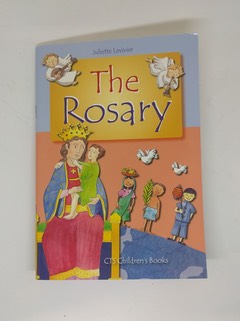 **Coronavirus update**
If you purchase your daughters Communion dress from us, we will assure you that we will help and support you as and when the First Communion eventually goes ahead. In case your daughter's dress no longer fits, we will exchange it for you. At this stage we are not sure if we will be able to get the very same dress in the next size but will have a good selection for you to choose from just in case. We hope this will help ease the pressure we are all under.
Contact: 
Delia and Canute D'Aguiar
First Holy Communion
Tel: 0208 543 7721
Email: sales@firstholycommunion.co.uk
www.firstholycommunion.co.uk
First Holy Communion on Facebook
First Holy Communion on Instagram
Retail store:
Clothes Line
368 Grand Drive
London
SW20 9NQ
Google maps