Local Mums recommend the best oven cleaning companies in our area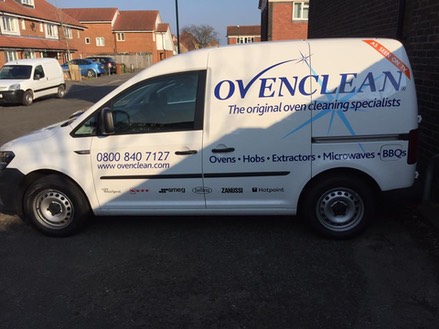 "I highly recommend Ovenclean to all Local Mums. They have cleaned my ovens several times now, they are reliable, efficient, and do a brilliant job; my ovens look like new again, best money spent this year."
Gillian, Local Mum
"I recommend Ovenclean to all Local Mums. My oven is shiny like new and so are my trays. I have not been able to change the lightbulb in the bottom of my double oven. Now I have light again. Very pleased with the service." 
Rachel, Local Mum
"I just wanted to say thank you to Local Mums Online for recommending Ovenclean. I had my oven cleaned yesterday by this company who were amazing from start to finish. Could not be happier with the result and very reasonably priced for the service you get. Highly recommend." Carmel Miller, Local Mum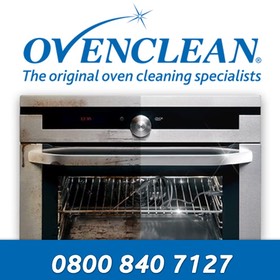 Ovenclean 
Let us handle the hard work when it comes to cleaning the oven.  At Ovenclean, we understand that this is one of the least popular household chores.  Our service has helped us become the leading oven cleaning company in the UK, so leave your domestic oven cleaners in the cupboard.  Let us rejuvenate any oven, hob, extractor fan, microwave or barbecue with our no added caustic system to get things sparkling clean and good as new.
As the UK's original oven cleaning service, you can rely on over 20 years' experience with friendly, professional specialists. What's more, cleans can last 6-12 months, depending on cooker usage.
We use an innovative, no added caustic system for all types of appliances which means your kitchen is safe, hygienic and free of nasty fumes. It removes all grease, fat and burnt on food whilst fully protecting the enamel surface of your appliance. Even self-cleaning ovens are restored to showroom quality.
Professional oven cleaning causes minimal disturbance to the family home, unlike off-the-shelf domestic oven cleaners which pose a risk to children and pets. The work is finished within just two hours and appliances are safe and ready to use immediately.
Service features
Lasting clean and shine
Replacement of bulbs and filters
Complete in around two hours
Contact:
Rafal Kedziora
Ovenclean 
Tel: 07703 468314
Email: rafal.kedziora@ovenclean.com
www.ovenclean.com 
Ovenclean on Facebook