Local Mum Natasha is blogging for us all about mountain biking in her local area in Surrey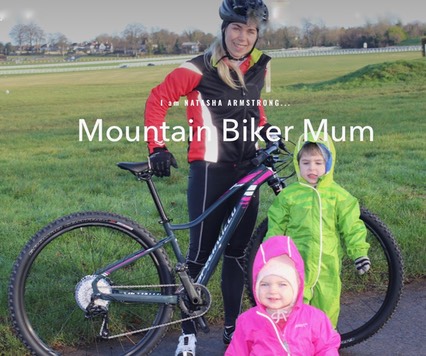 November 2020
New Year Revolutions
What a perfect time of year to take up cycling and get the family started too!
Not only are we having some fantastic sunny, dry Autumn days - according to 'project Britain' the driest months in England are between October and January - HOORAY - Yes please...but also… the Black Friday deals are on EVERYWHERE this week and with Christmas around the corner, it's a great time of year to get that new bike you've been dreaming of or upgrade your cycling gear to help get you motivated to get back on the saddle and what a fantastic gift that 1st bicycle makes for the 'little-uns' in your life…
Over the next couple of days I will be on the lookout for some great finds and be sharing ideas with you, I hope you find it useful!
To begin with, I thought I would share a few of my own favourite finds:
(Please note, the prices stated are correct at the time of posting this)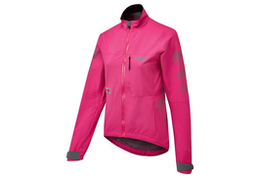 I am not usually one for pink, but this pretty dhb Flashlight Womens Spectrum Jacket serves a good purpose to stop the icy wind piercing through your kit while you ride but still has ventilation to help keep you from overheating: £75! Down from £110!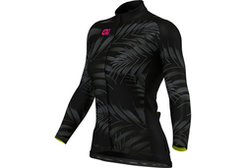 I love the detail on this thermal Alé Women's Prime Sunset Ltd Edt LS Jersey in black with the splash of pink, keeping it classic but stylish and most importantly warm and it has a zippered pocket to keep your phone and valuables safe so you can ride with peace of mind! Currently on special at £60 (usually £100!)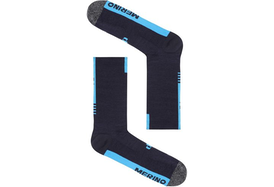 Its important to keep those toes nice and warm, especially during longer outrides, the fact that these dhb Aeron Women's Merino Socks are made with 65% Merino Wool ensures your feet will stay toasty warm and they have great reviews…at £9.75 they make a great stocking filler too!
I hope you enjoyed reading my 'New Years Revolutions' article, coming up in my next blog I will chat a bit about Balance Bikes, thanks for reading! See you then!

About Natasha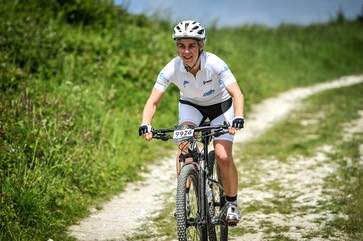 Mother of two wonderful children, Daniel and Mickayla, Wife of a loving and supportive husband Michael, I was introduced to cycling over 10 years ago and grew to love the sport. I soon realised that there were many more benefits of participating in the sport apart from attaining fitness.
During my teens and early twenties, I went through emotional struggles as most teenagers do and found myself battling to stay positive at times.  Despite the bold and confident outlook I portrayed, I was what Jordan Raskopoulos calls "shy-loud" and struggled with self-confidence issues and high-functioning anxiety. 
Having someone you trust and can talk to during tough times is really important and I realise how blessed I am to have had my mother who has helped me get through a lot.
One day, during a particularly low-point, I can't be sure what made me do it, but I got up, went over to my bike and without knowing, my journey out of emotional darkness began.  
 I went for a ride alone, and as I rode I became more and more aware of the sounds of the birds and the wind on my skin, the sound of my own breathing and the colours of the trees and leaves surrounding me. I finished my ride and had a cup of coffee on my own, feeling so completely peaceful within and also so content with being by myself for all the things I had done that day by myself, for myself. I didn't feel lonely within myself,  I felt like I did when I was a child, Wild and Free...
My dear father bought a plot of land with everything he had saved when I had just turned 3 years old, it was situated on the top of a hill in the middle of the Valley of 1000 Hills I was so blessed to grow up with the freedom to endlessly explore the Bushveld, (African wilderness) with my little brother Nicky, we always felt very proud, protected and loved by him as our father, and still do. 
This was a part of me, my grounding and I truly felt at peace. 
I had taken control and done something by myself, for myself, I found freedom because I knew I had found a solution to help conquer the 'lows' and began to regain my childish self-confidence and become more comfortable and happy within myself. In line with the theory of the 'Law of Attraction' my positive mental state began attracting people into my life who provided positive influences and encouraged me to keep developing myself. One such person was my dear husband.  After we had been married for a few years, we decided to leave South Africa and moved to the United Kingdom. 
A few years later, I had became a mother, there are no words to express how much I love taking care of my children and how privileged I feel to be a mother.  However, without realising it, during those first couple of years of motherhood, I had forgotten to take care of myself and my physical and mental state began spiralling downwards. I had put my children first and although I absolutely would not have put them anywhere else on the list, but I had forgotten to put myself on the list at all. 
With my husband's incredible support and encouragement, I got back onto the bike-  having a good support network is vital especially when you have young children and I am so thankful to be able to look back and see how my mental state changed for the better and has ultimately enabled me to be a better mother to my children. 
For the loves of bikes...
Our children learned to ride bikes from very young ages (2.5 years old).  The four of us regularly go for rides and thoroughly enjoy these family outings.  My mental and physical health has benefited immensely as well as I feel I am providing my children with a good grounding on which they can build on and always come back to if they experience difficulties during the challenging times of growing up.  Exercise is the best medicine!
This blog is to share the Mountain Bike events in which I participate and to inspire and encourage other mothers and young people or anyone who may be struggling with anxiety and/or depression, or those who just want to positively improve their physical and mental health by getting out into nature and doing some physical activity, and of course to help get your kiddies cycling as soon as possible so you can enjoy the benefits of the many, many family outrides to come ...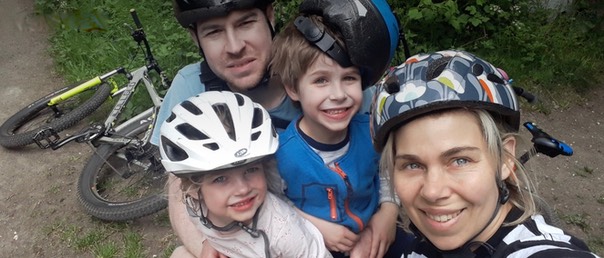 Follow Natasha's MB Mum blog here