Olsi Abedini has spent many years working for top salons Aveda and Toni & Guy and now uses his expert skills to make Local Mums' hair look amazing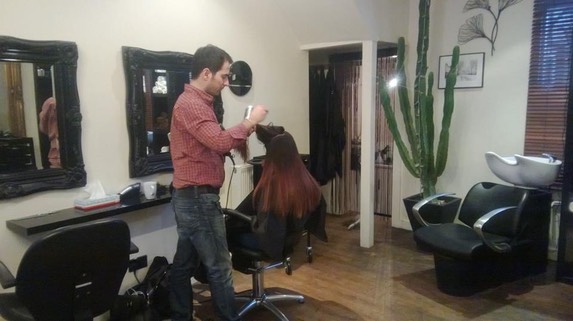 With years of experience working for top salons Toni & Guy and now Aveda Olsi Abedini Independent Hairdresser is a professional and passionate hairstylist and colourist, which many fortunate Local Mums in our area benefit from.
"Through extensive travel, I am also fortunate to have gained a wide range of skills and techniques and enjoy cherry picking the best of them every day in my work," explains Olsi. 
Keeping up with new trends, styles and fashions, Olsi prides himself in not only cutting hair beautifully but also providing mums with expert advice and suggestions on what suits them. "Be it bold or natural, I endeavour to create a style that reflects you and your personality," says Olsi.
Natural products
"Most importantly and particularly since working with Aveda products, my priority is without exception to look after your hair," adds Olsi. "This means I will only ever use natural products to ensure your hair will look stunning and beautiful, for many years to come. Let's get creative!" 
If you would like to try Olsi's skill and experience in hairdressing for yourself, why not give him a call? Olsi is offering Local Mums an exclusive 35% discount on your first appointment! 
Read Local Mums' reviews of Olsi Abedini
Contact:
Olsi Abedini
Tel: 07591680666
Email: info@olsidhima.com
Olsi Abedini Independent Hairdresser on Facebook