Local Mums recommend the best childminders in our area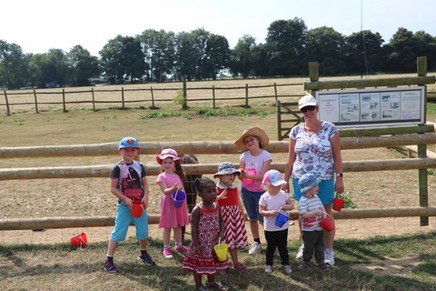 ***Update***
Looking for a new challenge? 
We are looking for a dedicated Childminding Assistant to join our team and provide high-quality care and support to children in our setting. The ideal candidate will be passionate about working with children. Qualifications are not essential as training will be provided. All we need is an enthusiastic and motivated person to help children achieve their milestones/goals and to encourage them to be independent. 
This is a long term position and we are looking for someone to work two to three days a week.
Responsibilities:
   * Assist the childminder(s) in providing a safe, nurturing, and stimulating environment for children in our setting
   *Engage with children through play, learning activities, and other developmentally appropriate activities
Supervise children during meals, nap times, and outdoor play
   *Communicate effectively with parents and provide regular updates on their child's progress
   *Ensure that all health and safety procedures are followed at all times
For more information about our setting please see our website www.cbchildcare.co.uk or email Caroline Brown at cbchildcare.carshalton@gmail.com for a job description.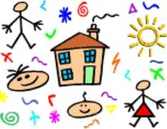 "I highly recommend CB Childcare to Local Mums. I wholeheartedly can recommend Caroline and her team. My school aged son and toddler daughter are both very happy in their care. Their communication is excellent, the use of an app means I get real time updates of my son being dropped at school and my daughter napping. It makes a huge difference to my work day. Caroline and her team really make a huge effort to plan fun activities and even dropped round some craft activities during lock down. Definitely above and beyond! My daughter is in reusable nappies and there's no stress about her using those at Caroline's either. This is the first time we've used a childminder and we are very grateful that we are with Caroline and her team."
Helen Wiles, Local Mum
"I recommend CB Childcare to Local Mums. Our children have been going to Caroline's for 3.5yrs! I think that says it all really but I wanted to mention some things that I'd recommend about CB childcare. Caroline and the team make fun activities that support their learning which they proudly bring home to show us. The children's safety is paramount when out and about. I love the different year groups from All Saints at Caroline's as they all become good friends. The younger ones look up to the older children and the older children care for their younger buddies at school. When choosing between nursery or childminder you have to do what suits your needs, we needed some holidays as well as term time and Caroline and the team take them to great places including castles, parks, museums and more! We'd highly recommend CB childcare."
Hannah Ganio, Local Mum
"I highly recommend CB Childcare to Local Mums. My children love going to CB Childcare. Caroline and her team do so many fun activities with them and they are well looked after. I find Caroline and her team really helpful and flexible, which is invaluable to working parents. The care the children receive is tailored to each child and they do their best to help them in their physical, social and emotional development as well as their learning. I particularly like the variety in ages of the children and how they all become friends. This is a well managed and warm environment for children. Highly recommended!"
Ingrid Teufelsdorfer, Local Mum
"I recommend CB Childcare  to Local Mums. Caroline and her assistant are excellent and inspiring carers and my daughter has been very happy since joining them over a year ago. Professional, transparent, caring and accommodating are just few of the words I would use to describe the service. I would highly recommend anyone who was considering a childminding service to get in touch with CB Childcare."
Michaela Strivens, Local Mum
"I highly recommend CB Childcare  to Local Mums. I count my lucky stars everytime I drop Elijah off for the day. Lucky that I found such amazing childminders. Lucky that they care about our son as much as we do. Lucky that whatever the situation, they are always there and go beyond the contract that we signed. Caroline and her team make me smile with relief that I know Elijah is not only going to have fun but will be learning something new everyday and making friends along the way. We love the diaries and the pictures that get posted, a lovely read along with a chuckle. Caroline and her family are a big part of us now. And I know Elijah wouldn't be without them and neither would we."
Sarah Notridge, Local Mum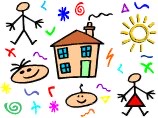 CB Childcare 
I have been an Ofsted registered childminder since May 2003 and live in Carshalton, Surrey, with my husband Andy, our sons William and Oliver and dog Ruby. 
I am registered to care for six children under the age of eight years old.  I am CACHE qualified (CACHE level 3 in childcare practice) and have completed an NVQ level 3 in Children's Care & Development (July '10).  I have completed "Behaviour and the Brain" training,  a "Managing infectious diseases" course and a "Fire safety awareness" course.  I have  received a licence from Sutton Council allowing me to prepare food on my premises.  Other recent courses include: safeguarding children, Elklan: Let's talk with under 5's, Highscope Approach and health & safety. I have public liability insurance.  I have experience of looking after twins and babies.
I currently drop off and collect from All Saints Primary School and Nursery, Carshalton.
I live in a non-smoking house, with a small and safe garden, close to Westcroft Leisure Centre.  There is plenty of off street parking available outside my house.  I am also next to the Grove Park which has a great play area and plenty of ducks and squirrels to feed. Beddington Park is also about a 10 minute walk away.
We are situated within a 10 minute walk of Carshalton station and Carshalton College.  Also, Wallington station is 15 minutes away.
I have a designated safe play room, in which I have a comprehensive range of toys and equipment to suit all needs and ages and stages of development. This includes construction toys, Lego, puzzles, craft materials, art, drawing, play food with a play kitchen, cars, character toys, games, dressing up and educational work books for the older child.  I am also happy to help children with their homework and give them quiet time to complete it.  We also enjoy cooking and craft with messy play, both indoors and out.
Our usual activities are: visiting the park, children's centres, messy play, story & rhyme time at the library, making cakes, craft, play groups, leisure centres for soft play, dressing up and visiting friends. 
Previous outings include: bowling, swimming, exhibitions, trampolining, visiting a fire station, ice skating, visiting parks, Wildlife centre at Beddington Park, theatres, zoos, cinema and local farms. 
Click here to see my photo gallery and find us Facebook
Contact:
Caroline Brown
CB Childcare 
Tel: 07946 541554
Email: info@cbchildcare.co.uk
CB Childcare on Facebook 
www.cbchildcare.co.uk